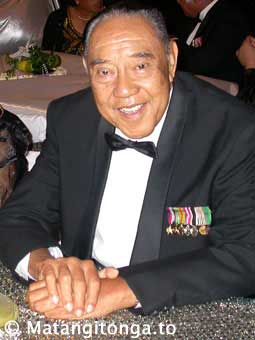 A former Tongan Prime Minister, Hon. Baron Vaea ('Alipate), Noble of Houma (88), passed away at his residence 'Tali ki Ha'apai' at Houma, Tongatapu, at around 10pm yesterday, Sunday June 7.
A family member confirmed today, that Baron Vaea had been confined to bed since last month with failing health. Prior to that he was in New Zealand for medical treatment before returning to Tonga at the end of May. It is confirmed that his body will be kept at his home in Houma where his funeral is scheduled to take place at the end of the week.
Prime Minister
Baron Vaea who lived through the reign of three Tongan monarchs, had a distinguished career in government covering 54 years of service.
He was born on May 15, 1921. A nephew of Queen Salote, his father was Vilai Tupou, half brother to the Queen, and his mother was Tupou Seini, a daughter of the noble Vaea.
He was among the first noble heirs to be educated overseas, attending Wesley College, Auckland 1938-41.
A second world war veteran, who had served abroad in the Royal New Zealand Air Force (1942-45), Vaea entered government in January 1945.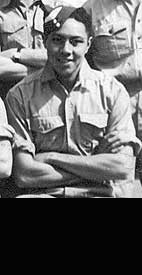 He served the queen as ADC (1953-58) and a highlight of the period was the visit to Tonga of Britain's Queen Elizabeth II.
Vaea who was a Governor of Ha'apai (1960-68), was appointed Baron in 1970. He was Tonga's first High Commissioner to the United Kingdom (1969-72), and later served in various ministerial posts. He was appointed as Minister of Agriculture and Forestry in 1975, a portfolio that he held until he retired. He became Tonga's first Minister of Labour and Commerce, and Industries (1972-91) and was responsible for the construction of the Small Industries Centre at Ma'ufanga. Vaea at various times also held the portfolios of Education, Civil Aviation, Tourism, and Marine and Ports. Then after applying for retirement, he was appointed Prime Minister of Tonga from 1991 to 2000, continuing also to hold other portfolios.
Vaea was notably one of Tonga's longest serving civil servants, until in 2000 at the age of 78, his resignation was finally accepted by Tupou IV.
In his retirement interview with the Matangi Tonga magazine, Baron Vaea talked about the unresolved problems facing Tonga that concerned him most: the desperate need for capital funds, the uncertain future of the water supply, the pollution of the environment and the unproductive lifestyle of Tongan youth. He wanted government to lead the way by encouraging people to go into business; and challenged the thinking where Tongans welcomed change, "but the policy that we run our lives under is still the old style - religious activities still occupy most of our time and attention."
As a noble he was a keeper of tradition, but also ushered in the future, observing, "Sometimes I think it would be best if Tonga changed, . . . we should let go of some of our beliefs and the way that we do things that seem to weigh us down."
Baron Vaea will also be remembered as an accomplished performer of traditional dance, composer and orator.
He is survived by wife Baroness Tuputupu Vaea, five of their six children and one adopted daughter, and many grandchildren. Their children are HRH Princess Nanasipau'u Tuku'aho, Hon. Luseane Luani, Hon. 'Alipate Tu'ivanuavou Vaea, Hon. 'Amelia Luoluafetu'u Lasike, Hon. Moimoikimofuta Kaifahina Vaea, Hon. Ratu Edward Vaea (deceased) and Hon. Cassandra Tuku'aho (of Tu'ivanuavou Vaea).