From Matangi Tonga Magazine Vol. 17, no. 1, May 2002.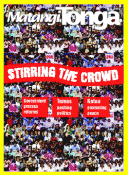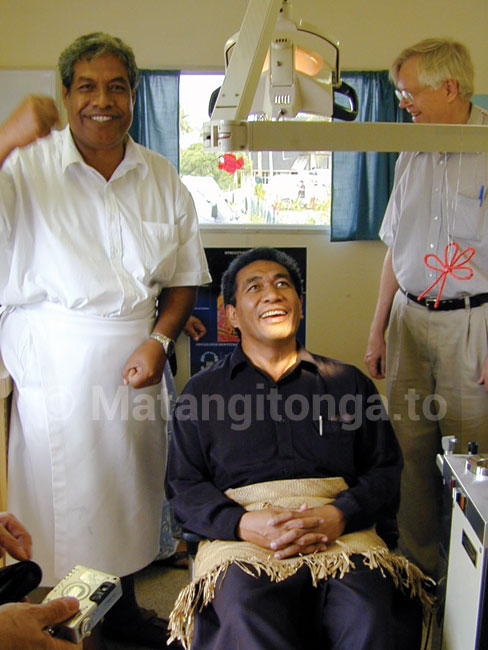 If you are wondering why Tonga's Minister of Health, Dr Viliami Tangi, sitting in the dentist's chair is smiling, it is because at last Tonga has a Preventive Dentistry Unit for reaching school children. The Ministry of Health has been without a mobile school dental van for more than 10 years.
Tonga's urgent need for a Preventive Dentistry Unit was noted in 1998 when a Ballarat West Rotary volunteer dental team from Australia identified that tooth decay among Tongan children had increased threefold between 1986 and 1998. This is a marked contrast to what is taking place in most developed western countries where tooth decay levels have fallen during the same period.
The Unit is to be used purely for preventive treatments such as diet and toothbrush instruction, fluoride mouth rinses and the application of protective fissure sealants to newly erupted teeth.
The unit was provided by a joint project of the Ballarat West Rotary Club, in association with St. John of God Hospital in Ballarat, Dental Health Services Victoria, and the Rotary Clubs of Ballarat, Ballarat South, Torquay, Ocean Grove, Districts 9780, 9810 and 9920, and the Rotary Clubs of Auckland, New Zealand, and Nuku'alofa.