You are here
Results for beauty pageant
Monday 11 December 2017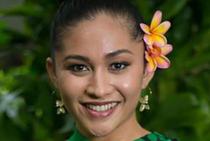 Tonga will host the 2018 Miss Pacific Islands pageant, which is usually held around the first week of December.

Premium content
Friday 10 July 2015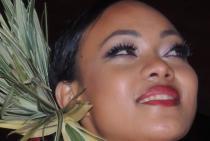 A show of fantastic creative island costumes, colourful sarong wear and talented performances, delighted a full house at the Queen Salote Memorial Hall last night, during the final judging events of the Miss Heilala 2015 Pageant, before the crowning takes place tonight Friday, 10 July.

Premium content
Wednesday 9 July 2008
A fifth contestant has registered for Tonga's 2008-09 Miss Heilala Pageant to be held in Nuku'alofa from July 21-29.Miss Appraxus Tonga
NZ
2008, Natasha Fa'onelua Tafolo joins the three other contestants from Tongan community in New Zealand who are: Miss
MF
'Aloua and Sons Transport Mele Siniva Koloamatangi (22); Miss Famous Pacific Money Transfer Losaline Toutai (19); Miss
E.M.
Properties Engineering Ltd. Karen Lenora Taufa.

Premium content