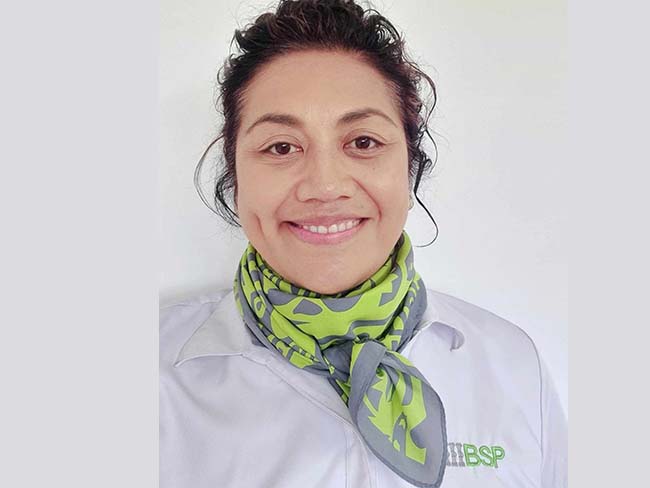 BSP Financial Group Ltd., announced this week, a change to their leadership team in Tonga, following the appointment of Marcellina Wolfgramm Haapai to the position of Head of Customer Experience, Brand & Marketing, based in Papua New Guinea. Her new portfolio will see her accountable for driving initiatives to achieve world class customer service standards for the Group.
Marcellina has led the team in Tonga as Country Head since January 2020 and will remain in her role until 6 January 2024. Since joining the BSP Tonga team, she has introduced a stream of sales, service and digital initiatives to drive customer loyalty and uplift the capability of the Tonga team. These have resulted in achievement of budgets, customer growth, retention and, importantly, maintaining BSP Tonga's #1 market share position.
Prior to this role she enjoyed a 23 year career with the Commonwealth Bank of Australia (CBA) supporting  Retail Transformational change programs including "Branch of the future", 'Branch Productivity and Sales Force Effectiveness'.  These roles saw the application of customer journey and insights to simplify processes, redesign in branch experiences as well as redesigning branch format to suit needs of customers.
Marcellina acknowledged the support she has received from the BSP Group. "The past 4 years has been a truly humbling, yet satisfying experience to return home and with my team, create memorable experiences for customers. These things no matter how small, deepen our relationships with them and  strengthen their loyalty to BSP Tonga," she said.
Marcellina is a graduate of the University of Technology, Sydney, where she obtained her Bachelor of Business as well as Masters in Business Administration (MBA).
The General Manager Offshore Branches, Maryann Lameko Vaai, thanked Marcellina, "for her significant contribution to the business in Tonga [and] I wish her all the best in her new role."
The recruitment process is underway to find a permanent replacement for the position of BSP-Tonga Country Head.
--
Sponsored media release #7632, sponsored by Bank South Pacific, 9-16 November 2023