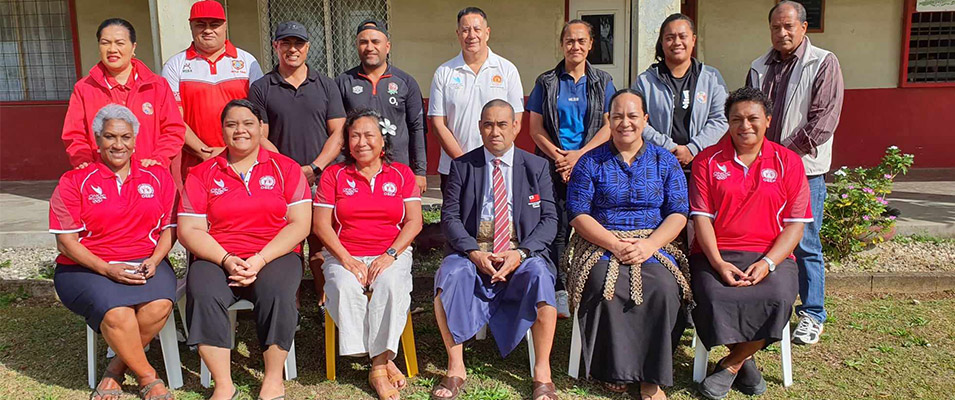 The Oceania Sport Education Program (OSEP) has conducted training courses for team managers and trainers in Tonga, this month, held at TASANOC, in Haveluloto.
The new TASANOC CEO Netina Latu Vea said the last trainings in Tonga were conducted in 2019.
"OSEP courses target the athlete administrators, managers, technical coaches, and strength conditioning coaches, at various levels in Oceania, so they are in a better position to serve their athletes well, and make a positive and impactful difference," TASANOC stated.
OSEP has engaged two of their licensed Regional Master Educators (RMEs) for the trainings, Nynette Sass and Eliana Viali, and two professionals, OSEP Quality Assurance Specialist Varanisese Karisitiana, and OSEP Administration Officer, Ana Finau.
The Executive Director of the Oceania National Olympic Committees (ONOC), Mr Inoke Bainimarama, and the Chief Sport Education Programme Officer Mr Meli Cavu also attended.
OSEP 
The Oceania Sport Education Program (OSEP) aims to offer National Sports federation an opportunity to build capacity of local based coaches, administrators, and trainers.
The Oceania National Olympic Committee (ONOC) is the continental association that serves 17 member countries in the Oceania region, of which Tonga is included.
Tonga Sports Association and National Olympic Committees (TASANOC) acknowledged the support from ONOC, the Government of Tonga through the Ministry of Internal Affairs, and the People's Republic of China, for supporting the delivery of the courses.