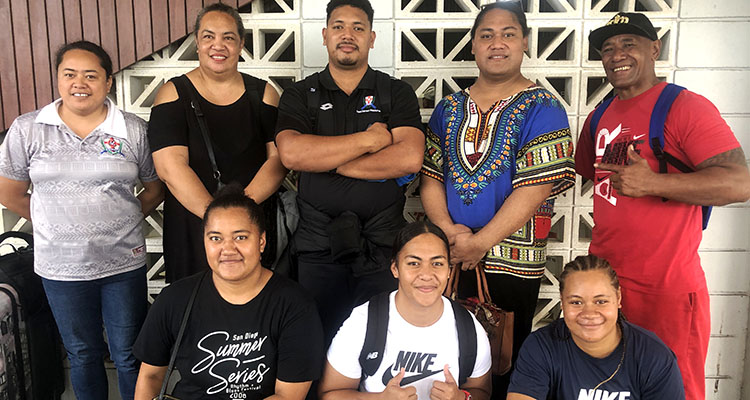 A Tonga Exchange Group from various sports organizations will attend the International Sports Programming Initiative in the United States, from 19-30 May.
Tonga Table Tennis Federation (TTTF) was appointed as the host organization to assist in coordinating the loca component of this program, in a partnership with "Women Win" through the Sports Diplomacy Division of the United States Department of State.
ISPI is a sport-based exchange program that targets local sport organizations and their sport- for-development programs to provide a travel learning-experience opportunity and see how sport for social change is being conducted in the United States.
"This is an outstanding opportunity for our cohort to bring back that knowledge and build on their existing programs to a similar standard for effective social change aligned with the exchange theme of addressing gender based violence through sport," stated TTTF.
Participants:
Palu Tu'amoheloa (Team Management abd Coordinator,Tonga Football Association)
Hemaloto Polovili (Tonga Football Association)

'

Iotili Lo'amanu (Tonga Table Tennis Federation)
Luseane Pepa (Tonga Table Tennis Federation)
Fitalika Matangi (Tonga Netball Association)
Kolianita Taueli (Tonga Netball Association/Tonga Leiti Association)

'

Elenoa Tuiaki (Tonga Touch Rugby)

'

Ileana Vea (Tonga Rugby Union)