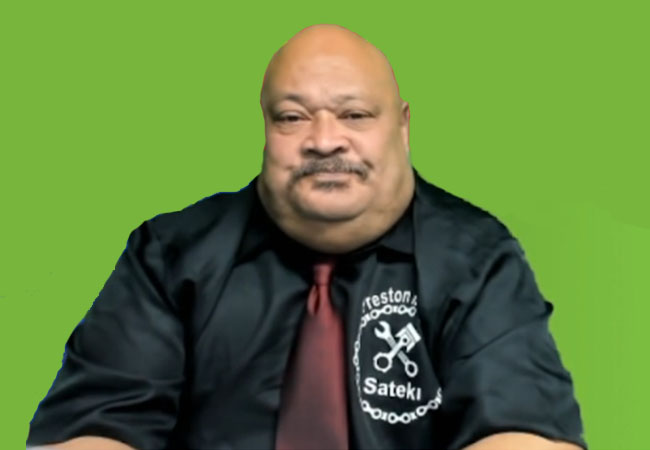 A trusted church pastor, Siosateki Tonga Faletau, was revealed as using his position to abuse several young girls, over many years.
Some of his victims attended churches where he was a pastor. His victims were scared to tell their families. Faletau also owns a mechanic and car repair business.
Faletau was sentenced by Judge John Mcdonald at the Auckland District Court in September to serve two years and three months in prison for indecently assaulting seven young females, the youngest aged only 10. He declined his application for permanent name suppression.
Faletau lost his appeal for permanent name suppression, after it was heard by Justice Simon Moore at the High Court at Auckland on November 29.
Justice Moore dismissed both the appeals against the sentence and against the refusal to grant permanent name suppression.
The New Zealand Herald reported that the court was told that Faletau comes from a family with high-standing in Tonga and that the shame associated with Faletau's offending would plague his family.
Justice Moore said shame was not a mitigating factor.
"While it is most unfortunate that Mr Faletau's family will share the shame of Mr Faletau's offending, I do not consider a discount to his sentence an appropriate avenue to recognise that."
His arguments for permanent suppression included the effect on his children, who are successful professionals, and on his family business whose many customers remained largely unaware of Faletau's offending.
Justice Moore found neither met the threshold for "extreme hardship" required for permanent name suppression and were normal consequences of a conviction for serious offending.
"It is understandable that customers of Mr Faletau's business may no longer wish to engage his services," Justice Moore said.
Justice Moore ordered Faletau to pay the victims the $35,000 reparation.
20 years
It was revealed that a letter outlining his behaviour along with a number of his victim's signatures had been given to the church more than 20 years ago but were dismissed as rumour.
The offending continued and the impact on his victim's lives was devastating.
Last year after a complaint was laid with police, an investigation was launched and others came forward.
Faletau was sentenced in the Auckland District Court on 2 September and Judge John Mcdonald commended his victims for their courage.
"The pressure that they faced to say nothing and if that had occurred you would have gone to your grave as an upstanding member of the Tongan community...when only your God knew what you were really like, a preyer of young women," he said.