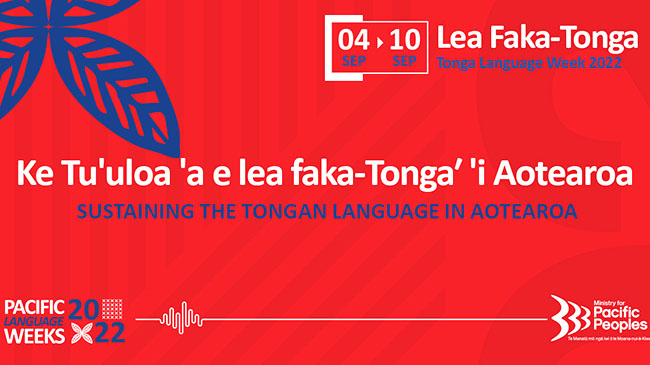 Tongan-New Zealanders are currently celebrating "Tonga Language Week" (Uike Katoanga'i 'o e Lea Faka-Tonga) an annual event to celebrate Tongan culture and language in New Zealand.
The theme of this year is "Ke Tu'uloa 'a e lea faka-Tonga 'i Aotearoa", (Sustaining the Tonga Language in Aotearoa) from 4-10 September.
In launching the week events, New Zealand's Minister for Pacific Peoples, Hon Aupito William Sio, at Ōtāhuhu College on 4 September.
He urged Tongans everywhere to embrace Uike Kātoanga'i 'o e lea faka-Tonga, to help stop the decline in its use by the New Zealand-born Tongan population.
"It has been so great to see the Ministry and Tongan groups around the country, who have delivered many wonderful language initiatives over the years, collectively decide to put a spin on the Pacific Language Week's theme of sustainability."
He said students of Tongan heritage in schools and tertiary institutions will participate in activities and events hosted throughout Aotearoa,
Many of the initiatives this year continue to focus on youth and the passing of cultural knowledge from the elders to young people. Through music, cooking, wellbeing, dance, arts and craft, storytelling and oratory.