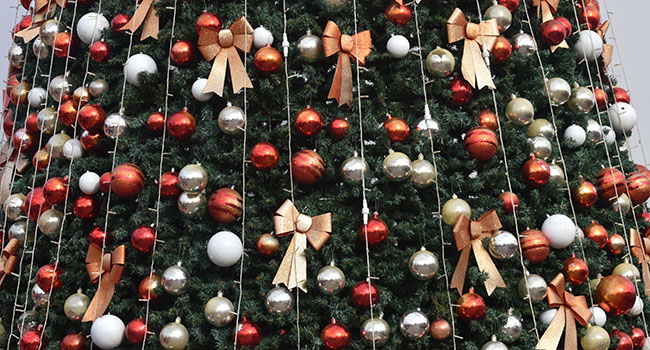 Sorry folks, in Tonga there will be no extra days off this holiday season to commemorate Christmas Day and New Year's Day because the two public holidays fall on weekends.
The Government of Tonga confirmed that Christmas and New Year will be observed on the actual days they fall on, with no extra day allowed to observe the traditional public holidays.
This year Christmas will be observed on Saturday, December 25 and New Year's Day, which falls on Saturday, 1 January, 2022, will be observed on that day.
This is unlike international holidays in New Zealand and Australia. They get extra days to observe their Christmas and New Year holidays, when it falls during the weekend. This year, both countries will observe Christmas Day on Monday, December 27 and Boxing Day on Tuesday December 28, while New Year's Day will be observed on Monday January 3, 2022.
In Tonga Boxing Day will be a public holiday on Monday, December 27, but there's no extra day for Christmas.
Some private businesses in Tonga, however, will unofficially allow the seasonal holidays for their staff on the Monday and Tuesday.
Public Holidays 2022
MONTH:

NAME OF PUBLIC HOLIDAY:

TYPE OF HOLIDAY:

ACTUAL DATE:

OBSERVATION DATE:

JANUARY

New Year's Day

International

1 January

Saturday, 1 January, 2022

APRIL

Good Friday

Easter Monday

ANZAC Day

International

International

International

15 April

18 April

25 April

Friday,15 April, 2022

Monday, 18 April, 2022

Monday, 25 April, 2022

JUNE

Emancipation Day

Tonga Public Holiday

4 June

Monday, 6 June, 2022

JULY

Official Birthday of His Majesty King Tupou VI

(Birthday of the Reigning Sovereign)

Tonga Public Holiday

4 July

Monday, 4 July, 2022

SEPTEMBER

Birthday of His Royal Highness The Crown Prince Tupoto'a- 'Ulukalala (Birthday of the Heir to the Crown).

Tonga Public Holiday

17 September

Saturday, 17 September, 2022

NOVEMBER

Constitutional Day (National Day)

Tonga Public Holiday

4 November

Monday, 7 November, 2022

DECEMBER

 

Anniversary of the Coronation of H.M. King George Tupou I

Tonga Public Holiday

4 December

Monday, 5 December, 2022

Christmas Day

Boxing Day

Christmas Day

Boxing Day

25 December

26 December

Sunday, 25 December 2022

Monday, 26 December 2022