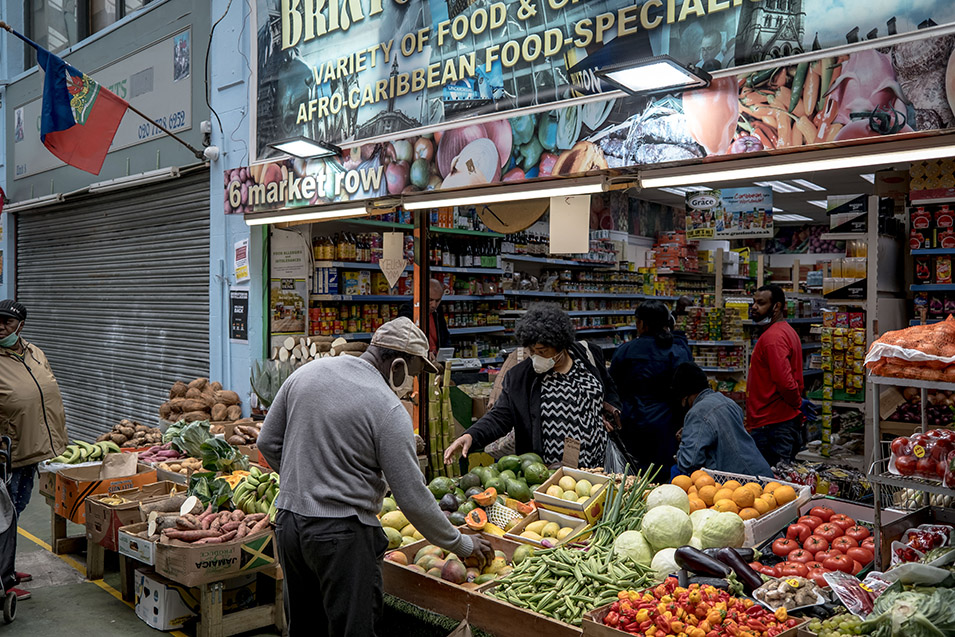 New York Times reporting
by Isabella Kwai
With England trapped in what it calls a vicious circle of junk-food consumption, the authors of a government-commissioned review into the nation's food industry have put sugar and salt in their crosshairs.
The independent review, released Thursday, calls for a long list of ideas to improve the nation's eating habits, including a tax on sugar and salt, with the proceeds used to funnel fresh fruits and vegetables to poorer families, along with allowing doctors to prescribe fruits and vegetables and forcing food companies to report the breakdown of their sales by nutrition.
"The COVID-19 pandemic has provided a painful reality check," wrote the authors of the review, noting that obesity rates had contributed to Britain's high number of deaths in the pandemic. "There is widespread recognition that we need to change our national diet as a matter of urgency."
The stakes are high: Poor diet contributes to about 64,000 deaths in England each year, the review found, with Type 2 diabetes projected to cost the National Health Service $20 billion a year by around 2035.
Government officials said they would respond to the review in six months in a formal white paper, although Prime Minister Boris Johnson did not sound enthusiastic when asked about it by reporters Thursday. "I'm not, I must say, attracted to the idea of extra taxes on hardworking people," he said, although he said there were "doubtless some good ideas in it."
The review, which consulted 300 food, agricultural and health groups and was written by Henry Dimbleby, founder of the Leon restaurant chain, which serves what it calls healthy and more sustainable fast food, called for a wide variety of changes to tackle food and health inequalities and address climate change.
But it was a proposed tax on sugar (about $2 per pound) and salt (about double that) used in foods that were processed or provided by restaurants or caterers that drew the most attention and prompted the strongest reactions.
Childhood obesity levels at a critical level
The Food Foundation, which was consulted in the review, called the tax "an exciting proposition," adding that childhood obesity levels in Britain were at a critical level and had not fallen in recent years, and that the nation has an opportunity "to pivot the food system to protect human and planetary health."
Britain introduced a levy on sugar-sweetened drinks three years ago, and researchers found that it led drink manufacturers to reduce the sugar contents in their products. A salt tax — a world first — would have a similar impact, incentivizing food manufacturers to reformulate their foods where voluntary attempts had failed, said Graham MacGregor, a professor of cardiovascular medicine at Queen Mary University and chair of the advocacy group Action on Salt.
But food-manufacturing groups said consumers would ultimately have to pay the cost of the taxes, an unfair demand on businesses that have struggled to stay afloat during the pandemic.
"A salt and sugar tax will ultimately impact those families who are already struggling to make ends meet by making food and drink more expensive," said Kate Halliwell, chief scientific officer for the Food and Drink Federation.
Conservative groups denounced the proposal as meddling, and said it would raise the price of staples such as jam, cereal and candy. One group, TaxPayers' Alliance, projected that the changes could cost some households an extra $238 a year.
The report acknowledged that the tax would most likely increase the prices of some products, but said that the $4 billion a year that it raised could be used to benefit poorer households. The proceeds could be directed toward expanding eligibility to free meal programs for students, subsidizing the delivery of more fresh foods to lower-income families and programs allowing primary care physicians to prescribe fruits and vegetables.
Tax to make companies reformulate
"It's not a tax to increase price," Dimbleby told the BBC. "It's a tax to make the companies reformulate."
The report also examined the impact of food-farming practices on climate change, calling for financial help for farmers trying to transition to greener agricultural practices. Extreme weather events and catastrophic harvest failures, it said, would lead to "the next big shock to our food supply."
The review stopped short of calling for a tax on meat, describing the idea as "politically impossible" and too punitive for poorer households, but it encouraged the government to invest in alternative proteins. Other recommendations included mandatory reporting on the breakdown of food sales by nutritional value and better education on cooking and food nutrition in schools.
This article originally appeared in The New York Times