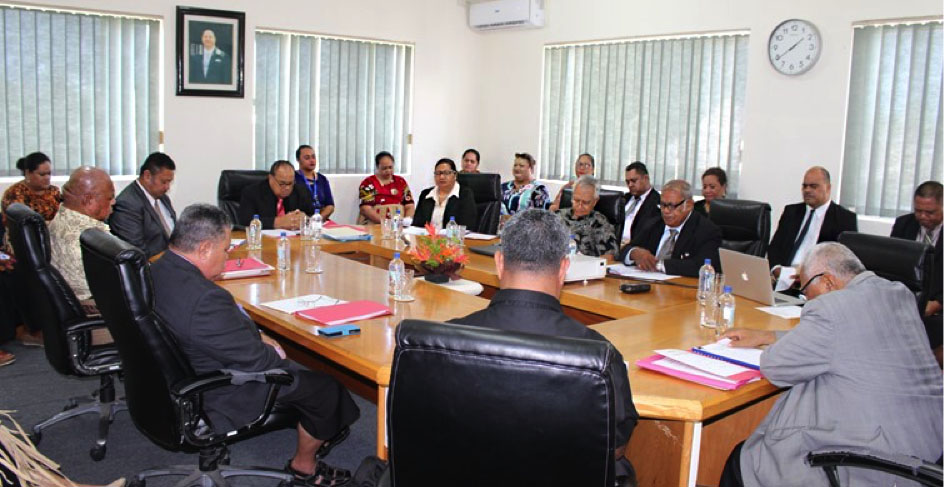 On Wednesday, 17 February 2021, the Information, Communication and Technology (ICT) Sector Shared Board held its 2020 Annual General Meeting (AGM) at the Tonga Communications Corporation's (TCC) Board Room, Fasi Moe Afi, Nuku'alofa.
The Shareholder was represented by the Prime Minister and Minister for Public Enterprises, Hon. Rev. Dr. Pohiva Tu'i'onetoa FCA, FCMA and was accompanied by the Chief Executive Officer for the Ministry of Public Enterprises, Mr Sione 'Akau'ola.
"This Annual General Meeting was for the financial year ended on 30 June 2020 and the Chairlady, Mrs. Petunia Tupou KC welcomed the Honourable Prime Minister and the Shareholder's representatives to the ICT Sector Shared Board AGM," TCC said in a statement today.
"During the AGM, a dividend of $2,518,563.97 was declared and agreed for the 2018-2019 financial year and $72,944.99 for the 2019-2020 financial years; making it a total dividend payout of $2,591,508.96 from TCC to the Shareholder this year.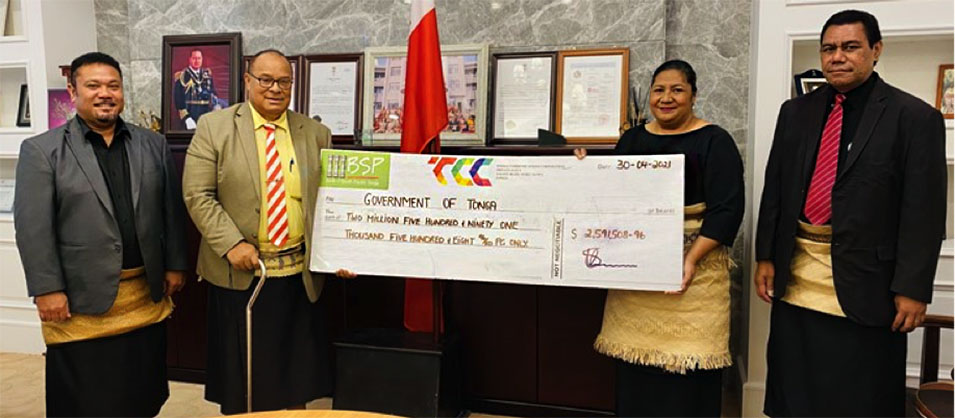 "On Friday, 30 April 2021, the Chairlady presented the Hon. Prime Minister with a cheque for the total sum of $2,591,508.96 from TCC as dividends for the financial periods of  2018-19 and 2019-20.
"This amount being 75% of the company's Net Profit for those periods. The Hon. Prime Minister expressed his sincere gratitude to the Chairlady, the TCC Board of Directors, the TCC Acting CEO, the TCC Management and Staff for the hard work and dedication during these two financial years and for the profit yielded by the company despite the challenges presented by the broken submarine fiber optic cable in January, 2019, Tropical Cyclone Harold in April, 2020 and the epic impacts experienced globally in travel and trade as a result of the spread of Covid-19," TCC stated.
Ref. #6020 Sponsored Post 20210507