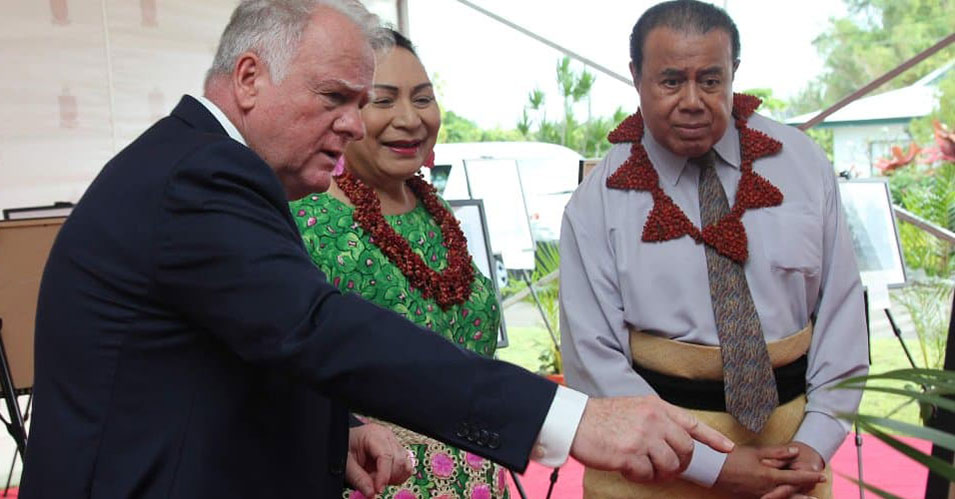 A photographic exhibition presented online marks the 50th anniversary of diplomatic relations between Australia and Tonga.
Twenty special images were selected to represent the breadth and depth of the relationship, dating back almost 200 years to the arrival of missionary Walter Lawry in Tonga to preach the Gospel in 1822.
The photos may be viewed through a virtual exhibition on the high commission's Facebook page, where one image per day will be posted for 20 days to celebrate the anniversary.
They include rarely seen images from the National Archives of Australia, such as a photograph of Princess 'Elisiva Fusipala Tauki'onetuku taken in Sydney around 1930.
There were also photos of the late King Tupou IV, prime ministers, scholars, journalists, teachers and many Tongans and Australians who have contributed to the warm, friendly and productive relations enjoyed by the two countries.
On December 11, the photographic exhibition was viewed in person by Princess Pilolevu Tuita and Lord Tuita and guests, during a 50th anniversary event at the Australian High Commission residence.
Australian High Commissioner, HE Mr Adrian Morrison, said a visual display of the relationship between the two countries was an appropriate way to recognise and commemorate the anniversary.
"Our modern relationship is based on friendship, respect and sovereignty. Together, we are working to make our nations prosperous, stable and secure."