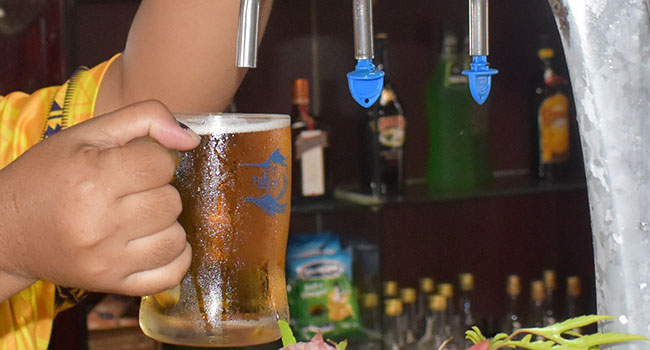 The Tonga Bar Club and Restaurant Association has written an open letter to the Prime Minister Hon Rev Dr. Pohiva Tuioneto'a, regarding the negative business impacts of continued restrictions on trade, enforced under renewals of the National CoViD-19 Restrictions. (Curfews apply from 9:00pm to 5:00am; Liquor licensed night clubs, clubs, bars and kava clubs shall be closed; celebrations or related gatherings are prohibited. However, religious gatherings are allowed.)
27th April 2020
Dear Prime Minister,
The Members of the Bar, Club and Restaurant Association of Tonga would like to take this opportunity to congratulate your government on its initial response to the Covid 19 pandemic and keeping the Kingdom of Tonga free of this virus. The restrictions that were initially put in place showed great prudence and forethought by yourself and cabinet, and kept the disease from our shores. It is now 6 weeks after those restrictions came in, and 2 weeks since the lockdown ended.
The businesses our association represents have suffered like many others during this crisis, with zero revenue coming in but bills still requiring payment. Our members were prepared for some pain, as it was necessary to prevent possible loss of life.
As your government has kept to its target of keeping Tonga Covid 19 free and while the borders remain closed the restrictions to daily life and liberty are now, we suggest, redundant and the continual renewing of them threatens to:
inflict unnecessary pain, both financial and mental, on the people;
undo all the good work you have done to date in this crisis; and
diminish the trust the people have in the government's actions.
We have done everything possible to keep staff employed but with the most recent renewals additional employees are now losing their jobs. In many cases these staff provide the only income for their families. Without jobs how will they now put food on the table and educate their children? The Members of our association employ full time over 300 people and they on average support six family members, that is a minimum of 1,800 people who are reliant on the lifting these restrictions without further delay.
The whole economy of the Kingdom is going to suffer as a result of this pandemic with a decline in remittances and the complete shutdown of the tourism sector, which you are well aware represent the two largest sources of foreign exchange for the Kingdom, it is even more important that those sectors that can contribute be allowed to do so.

By lifting the restrictions, you will be enabling the Bars, Restaurants and Clubs to again provide employment and generate much needed tax revenue for government finances. In addition, the importers and local manufacturers of alcohol, our suppliers, are also affected by the closures. Continuing with the restrictions will results in a significantly lower collection of excise duty than forecast hurting governments finances further.
Why must we stay closed is the question our members continue to ask? It is not just our members asking but our clients too. To date we have not been given a satisfactory response to that question or even heard it proffered during one of your media conferences.
Any objection to the lifting of restrictions on Bars, Clubs and Restaurants put forward by the Ministry of Health that they are "not ready" is void while the borders remain closed. They can continue their preparations while business earn government the revenue to pay for them.
We urge you to lift these restrictions and use this opportunity to continue to show bold and courageous leadership as you plot the course through these turbulent times.
Yours sincerely,
Robert Sullivan
Billfish Bar & Restaurant
'Alo Feiloakitau
Reload Bar
Estea Tupouniua
Nauti Rubys Bar & Restaurant
Freda Vete Lavulo
Tali Eva Bar
Tanusia Paea
Ladies & Gentleman's Club,
Time Out Bar,
Neil Dalgety
Royal Nuku'alofa Club, Nuku'alofa Fishing Club
Soane Fakatava
Seaview Restaurant
Malakai Vakasiuola
Tonga Golf Club
Elizabeth Cowley
Waterfront Restaurant & Davina House
Marco Veronesi
Lunarossa Restaurant