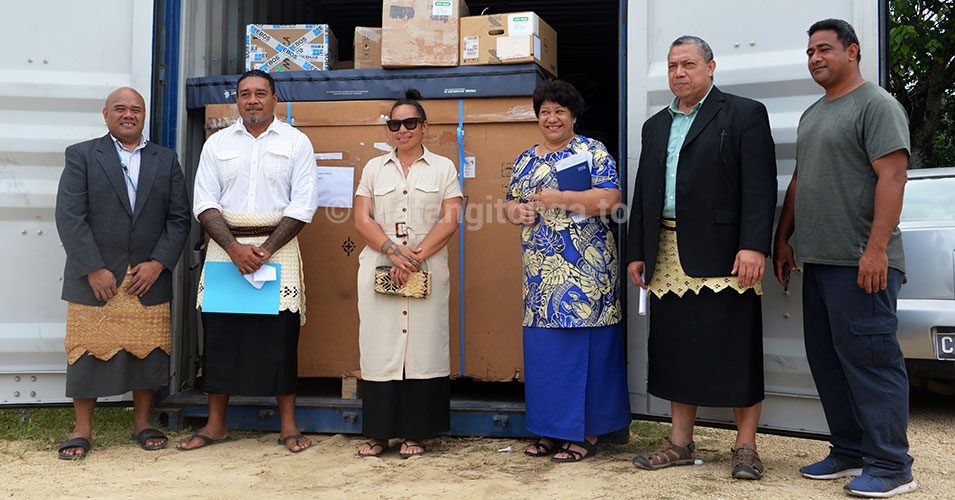 A CoViD-19 PCR testing machine, and an x-ray unit along with 36 hospital beds arrived in Tonga by container ship from New Zealand on Saturday, 11 April, Dr 'Ana 'Akau'ola, the Acting Medical Superintendent of the Ministry of Health confirmed this afternoon, 16 April.
The medical equipment will assist Tonga combat CoViD-19.
In addition, a portion of the Personal Protective Equipment (PPE) that the Ministry of Health has ordered from Australia, arrived yesterday on an Air New Zealand flight.
The PPE from Australia cost $1 million said Ministry of Health CEO, Dr Siale 'Akau'ola. The rest of the PPE is expected to arrive next week.
Meanwhile, the PPE donated by China still has not arrived in Tonga.
Waiting for testing kits
The COVID-19 PCR cost NZD$96,000 and can process 96 tests at one time but cannot be used until the testing kits arrive.
The x-ray machine cost $179,000. Another x-ray machine has also been ordered.
One CoViD-19 machine and testing kits from the UK are expected to arrive into New Zealand on 17 April.
Another CoViD-19 testing machine and cartridges donated by the World Health Organization and the Pacific Community (SPC) has not yet arrived.
Hospital beds donated
Dr 'Ana said the 36 hospital beds were donated and shipped by the 'Akanesi Mataitonga Trust in New Zealand.
"The beds were brought over at the right time when we really need it. I thank the family for their donation. They had promised to send over 100 hospital beds and this is the first batch."
The Mataitonga family allocated space in their container for the CoViD-19 testing machine as well as the x-ray machine, which were ordered by the Ministry of Health.
The container was opened this afternoon at Vaiola Hospital with Health officials and Viliami and Ma'u Mataitonga who are based at Tokomololo.
The Mataitonga family are also planning to send another container load of hospital beds later in October.