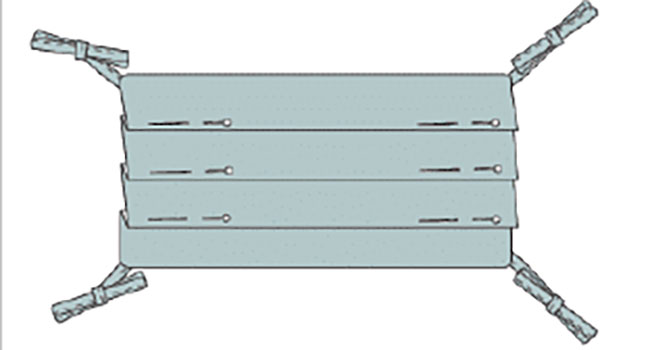 With CoViD-19 numbers climbing daily around the world, and the lack of PPE available worldwide, people can sew their own face masks as an added protection from spreading the virus.
While a home-made face mask is not as effective as a surgical one or respirator, it can be worn in places where there are people, such as grocery stores and pharmacies.
However, wearing a mask is not a substitute for social distancing.
According to the Centres for Disease Control and Prevention (CDC), people wearing masks should still practice everyday preventive actions such as social distancing and washing hands frequently.
It advised that cloth face coverings should not be placed on children younger than 2 years of age, anyone who has trouble breathing, or is unconscious, incapacitated or otherwise unable to remove the cover without assistance.
The New York Times published a step by step guide including a pattern, on how to sew your own face mask using materials found at home. 
Materials include 100 percent cotton fabric, such as tea towels, shoe laces or elastic, and equipment such as a needle and thread or a sewing machine, scissors, and pins or clips to hold the fabrics in place.
Click  How to Sew a Face Mask.pdf to download instructions.
Fabric
A list of fabrics that can be found in homes to make masks were rated for their effectiveness by the Stanford Anesthesia Informatics and Media Lab.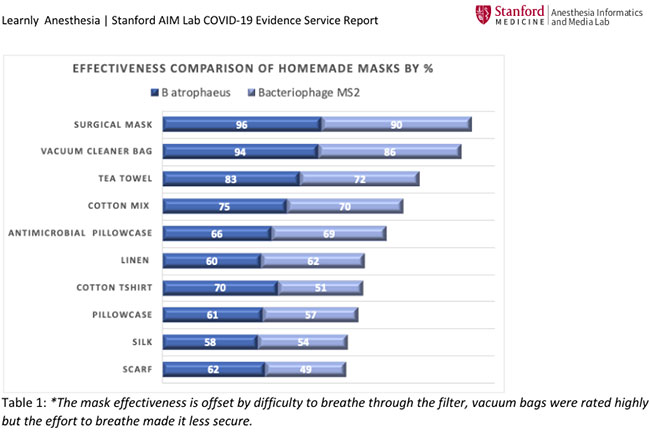 Tea towels are the most effective fabric, and scarves the least effective (see table 1 above).
Masks cut from vacuum cleaner bags are rated highly but the material is hard to breathe through.
The CDC website also has instructions for sewing a face mask, as well as how to make a face mask without sewing.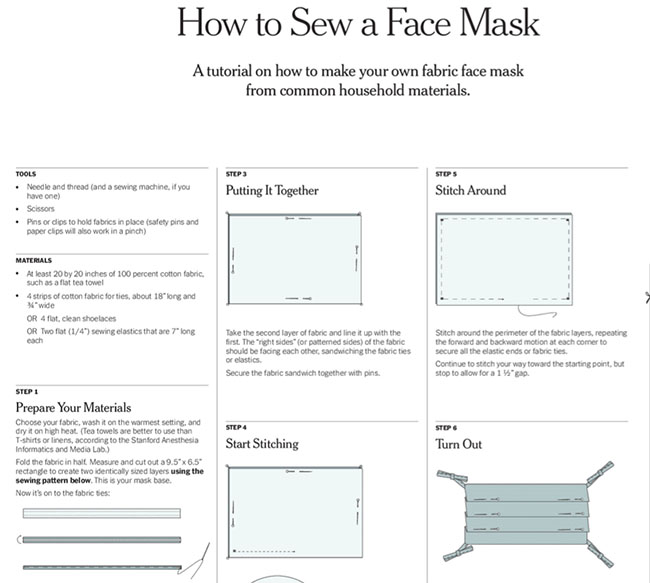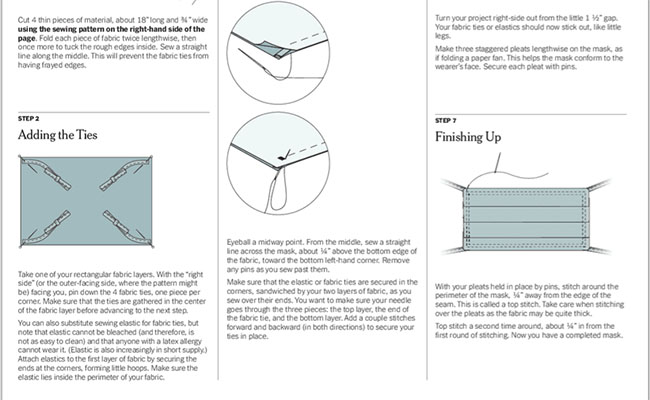 Click  How to Sew a Face Mask.pdf to download instructions.