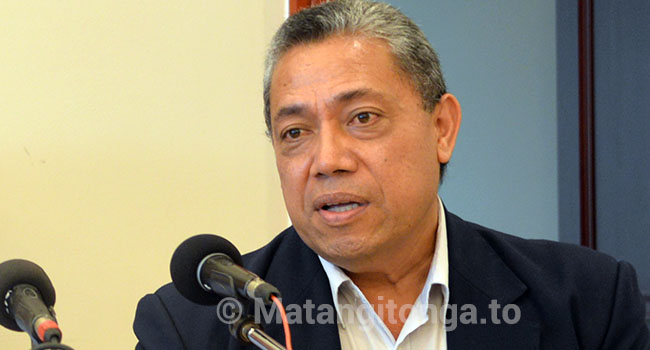 Tonga's Ministry of Health has negated public concerns that Tongans had returned to the Kingdom from New Zealand after attending a Mt Roskill event with a person who later tested positive for COVID-19.
The Mt Roskill Grammar School Fiefia night on 12 March, was attended by a parent who returned from Europe and tested positive a few days later.
Ministry of Health CEO, Dr Siale 'Akau'ola, told Matangi Tonga on 25 March that "NZ health authorities have not warned us of potential contacts coming to Tonga".
"All I know about the Fiefia night story is what is written by media."
He said he also read comments by an NZ health official reassuring the Mt Roskill public that risk of transmission to someone else during the Fiefia night would be negligible.
According to a letter from the Mt Roskill Grammar School Principal to parents of their students on 22 March, it stated that the person who tested positive with COVID-19 had attended the event on 12 March for about an hour.
At the time, the letter stated that the Health authorities were contacting the few people who are considered close contacts.
"We have received initial advice from the Auckland Regional Public Health Service that most people who attended the event, and the wider school community, will not have been exposed to the person and therefore are not at risk."
New Zealand's Ministry of Education also wrote to the school, parents, and caregivers, on 22 March, stating that individuals are not considered at risk if they have been near someone who is a close contact.
"Please be reassured we consider there to be minimal risk to students, staff or others at the school."
"The latest evidence shows that – unlike influenza – there is a very low risk that a person is able to transmit the virus before they have symptoms."
Lock-down
Confirmed COVID-19 cases in New Zealand have reached 283, and starting today, 26 March, the country is on full lock-down for a minimum of four weeks.
Meanwhile, Tonga shut its borders to international commercial passenger flights for two weeks starting on 23 March.
To date, there are no confirmed COVID-19 cases in the Kingdom.