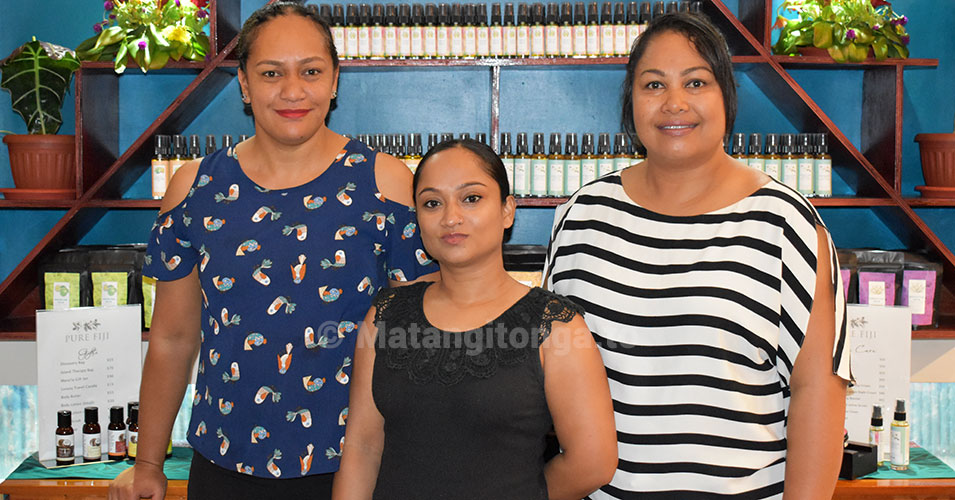 By Linny Folau
Traditional Tongan skincare treatments using extracts from plants, such as tuitui and coconut oil, are the inspiration for a new range of botanical skincare products, launched by a local company this month.
Island Glow Day Spa and Beauty Salon uses its Tongan skincare botanicals in treatments for customers, and also sells the packaged items for home use or gifts.
The botanicals are made locally.
This is quite an achievement for the small local company started in 2016 by two friends, now co-directors, a Tongan, Tupou Huafa Siola'a (known as Fa) and Sonia Chirgwin from Tasmania. Their day spa located in the old Post Office building in the Nuku'alofa CBD, launched the skincare range on March 20.
However, due to the COVID-19 pandemic and Tonga stepping up preventative measures against mass gatherings, the launch event was small. Customers were allowed in one by one to sample the products.
Fa, the head beauty therapist, said they are happy and excited to finally have their locally made products on the shelves, after working and doing research with Stacey Fraser, a product formulation specialist from New Zealand last year.
Using botanicals known in Tonga for soothing and healing purposes, the company teamed up with Stacey "to merge rich traditions with modern skincare science."
"Creating something out of our local plants is the reason why we, at Island Glow wanted to get our products out in the market," Fa said.
"Tonga has many healing plants and in our research, we talked with elderly women, who passed down traditional knowledge of these medicinal plants, which was very good," she said.
Skincare treatments
The new range includes skin therapy masks for anti-ageing, sensitive skin and problematic skin; Tuitui Scrub and Nourish; Tongan Rescue Balm; Facial Cleansing Oil, Tongan Facial Serum and Hydration Spritz.
The Tongan Rescue Balm, infuses coconut oil, feta'u oil, tevunga leaf, touhuni, and tumeric. These are known to repair, clean, heal and protect skin.
Fa was also realistic about launching their skincare during the pandemic.
"This is a very difficult time for us as a small local company, but we have now got these very good products out in the market."
She said 80 percent of their sales were usually to foreign visitors.
"Now with the virus, that is gone and the remaining 20 percent left is the locals and foreigners who work here. We want to let our local people know, that we have our very own products here and it's good. We want them to notice us."
People who are spending more time at home, may try the traditional Tuitui Scrub and Nourish, an infusion of Tuitui Nut, Pipi Failolo Seed, Pako Root, Sinimoni Leaf, Tevunga Leaf, Mohokoi flower and virgin Coconut Oil, to cleanse and soften their skin.
Online sales
At the same time, Sonia said they are confident about their products but their timing could not have been more terrible.
They are in the early days of exploring internet sales and exports, but need to wait for less uncertain times.
"But regardless of what happens, we think this will be a great business in the future promoting the unique skin care of Tonga by linking ancient traditions with modern skincare science."
"It's a very exciting project and a longtime dream for Fa and I," said Sonia.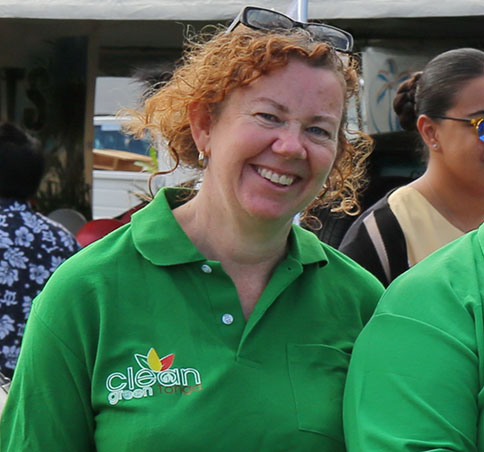 During this slow period, Island Glow is forging forward and is looking to get their products onto duty free shelves, as well as developing other local skincare products.
Fa brings her knowledge of Tongan traditional products from her mother and grandmother, and Sonia brings her experience as an inquisitive cross-cultural environmental consultant to continue their work.
Island Glow staff includes beauty therapist Ashu Narayan; massage therapist, Mokiana Bourke; and receptionist, 'Ilaisaane Fangupo.