By Eleanor Gee
Tonga has declared a month-long State of Emergency in Tonga aimed at CoViD-19 prevention, stating that the disease "is imminent and will endanger or threaten.. the lives of people in Tonga."
Starting today, Friday 20 March, at 8:00 pm:
Foreign Nationals are banned from entering Tonga.
Tongan nationals must be quarantined for 14-days upon arrival.
Public gatherings are restricted.
Nightclubs, bars and kava clubs shut down from March 25.
People are to practice social distancing.
Concerts, sports events, funerals, weddings and birthdays are banned.
Tongans abroad advised not to travel to Tonga for funerals.
Prime Minister Hon Dr Pohiva Tu'i'onetoa said this was decided, after the spread of the novel coronavirus (CoViD-19) worldwide and in countries close to Tonga.
"I am satisfied that CoViD-19 is a public health emergency and is imminent and will endanger or threaten to endanger lives of people in Tonga, therefore this requires a significant and coordinated response," he said in a press conference held at 3:20pm today.
The Prime Minister was supported by twelve Tongan decision makers, including relevant Ministers and CEOs. These included the Minister of MEIDECC Hon. Poasi Tei, CEO Revenue & Customs Kelemete Vahe; Minister of Education Hon. Siaosi Sovaleni, CEO Public Enterprises Sione 'Akau'ola; CEO Prime Minister's Office Edgar Cocker; Solicitor General Sione Sisifa; Minister of Health Hon. 'Amelia Tu'ipulotu, Governor of the National Reserve Bank of Tonga Ngongo Kioa; Police Commissioner Stephen Caldwell, CEO Health Dr Siale 'Akau'ola and CEO Finance Baldwin Fa'otusia.
The powers made under section 37 of the Emergency Management Act 2007 are now invoked to prevent or minimize illness and loss of human life.
The State of Emergency applies to all the land and sea areas of Tonga starting today, March 20 to April 17, unless further renewed.
This extends to public gatherings, restricted to a maximum of 20 people inside a building or 40 people outside, and people are to practice social distancing. Concerts, sports events, funerals, weddings and birthdays are also banned.
Tongans who plan to bring funerals from abroad to Tonga at this time are advised not to travel to Tonga.
Meanwhile, nightclubs, bars and kava clubs in Tonga have been ordered to shut down effective on March 25.
The PM said the government is in discussions about financial support to affected businesses and employees. Commercial banks will also assist impacted customers depending on their circumstances.
CEO of Health Dr Siale 'Akau'ola said "Remember Tonga has no coronavirus now."
More information will be released next week.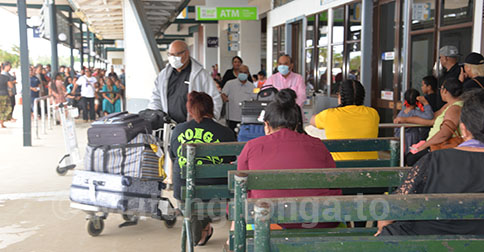 Pacific Islands
Tonga currently has no confirmed cases of CoViD-19. In the Pacific Islands Fiji has one reported case yesterday, New Caledonia 2, French Polynesia 6, Guam 12, (all imported cases).
Confirmed cases are increasing in New Zealand 39, and Australia 681.
Meanwhile, cases in the USA continue to climb with 14,250 confirmed by March 20 (Tonga time).
The World Health organisation reported this morning that the number of confirmed cases worldwide has exceeded 200,000. It took over three months to reach the first 100,000 confirmed cases, and only 12 days to reach the next 100,000.
The aged and people suffering from pre-existing health conditions such as diabetes and cardiovascular disease are particularly vulnerable.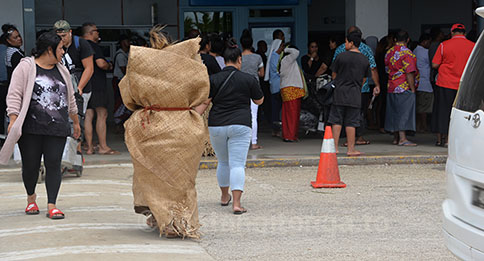 The Declaration of a State of Emergency released by the the Prime Ministers Office: