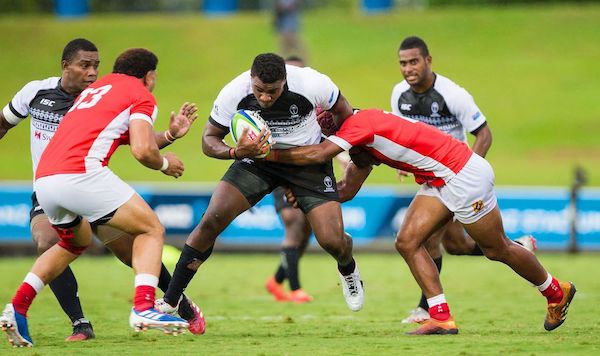 The final round of the 2020 World Rugby Pacific Challenge Cup will take place this Saturday 14 March in Suva, Fiji. Junior Japan will play Fiji to determine the winner of the tournament.
Both Tonga A and Samoa A are winless, and will contest third place.
Tonga A needs to improve its game, having been dominated by Junior Japan 46 – 10 and held scoreless by Fiji 47 – 0.
Samoa A is also under pressure to perform following a whopping 76 – 3 defeat to Japan and a 29 – 5 loss to Fiji.
Tonga A team
Fili Sau (Coach)
Patelesio Oneone
Petelo Pouhila
Bruce Ikamanu
Finepolo Ma'afu
Lamipeti Havea
Soane Taai
Taniela Pongi
Leonaitasi Feke
Siaosi Nai
Asaeli Ngahe
Lote Fakatou
Kava Tangifua
Tevita Fifita
Moala Via
Tevita Tukaoi
Oloseti Voni
Tali Sitani
Solomahe Fangatua
Tevita Latukefu
Heneli Taufa
Siumafua Vehikite
William Fatafehi
Sione Hefa
Lusi Moala
Sione Tonga
Viliami Makaafi
Lopini Fukofuka
Levi Fakatava