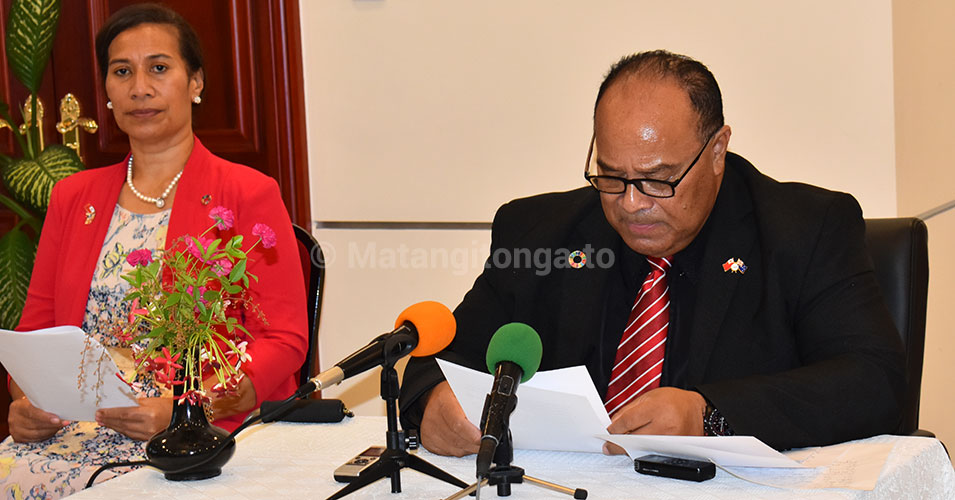 A 21-year-old Tongan woman who returned to Tonga from Sydney on Monday, March 2 has presented as Tonga's first suspected of coronavirus (COVID-19).
Prime Minister Hon. Dr Pohiva Tu'i'onetoa in a special press conference at 7:00pm today, announced this suspected case and said that samples are being sent to New Zealand for testing.
The results that will show whether the case is positive or negative for the virus, may be confirmed in three-days or earlier.
Meanwhile, this young woman was reported to have flu like symptoms while in Australia, and had visited a doctor on Friday, February 28 but was told she only had the flu.
However, her symptoms became worse when she got to Tongatapu. The woman went to Vaiola Hospital today, Wednesday, where she was confirmed to be suffering from pneumonia.
Pneumonia
Health officials suspected this is coronavirus due to the quick advancement from flu to pneumonia (a lung infection) in just a few days.
The Prime Minister said the important work now was to make sure that there is enough medicine to treat this person as well as ensure the safety of medical staff dealing with this case.
Ministry of Health CEO, Dr Siale 'Akauola said that World Health Organisation staff were currently in Tonga and had been conducting COVID-19 training with health staff in Tonga this week. They are now treating the patient.
He said Health had started to track down people she might have had contact with here in Tonga, from passengers on the aircraft she arrived on from Sydney on Monday, and people close to her.
"Government is working together with the Ministry of Health and development partners to ensure that what should be done is done and supported well."