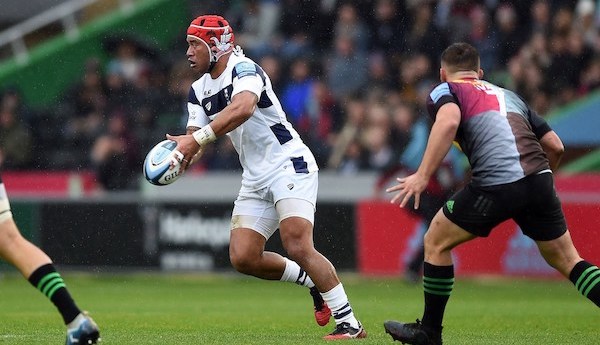 Siale Piutau has been given a one year contract extension by his English Premiership rugby club, the Bristol Bears.
The 34-year-old centre has played 47 games for the Bristol since joining the club in 2017.
"I'm delighted to be staying at Bristol", Piutau said in a media statment on Wednesday 26 February. 
"It's a city that me and my family have a close affinity to, and we are really enjoying our time here and the environment that Pat and the coaches have created."
"I'm hugely excited about the direction and journey this club is on and delighted to continue to be a part of that, alongside my brother."
Bristol Bears Rugby director Pat Lam comended Piutau for his leadership skills. 
"Siale is a key part of our group. He's one of the big drivers of our culture and is well respected and valued by all the players and staff", Lam stated. 
"It's not just his personal performances, it's the leadership role he plays and the clarity he brings to everybody on and off the field.
"We have excellent young players that are growing and learning what being a professional rugby player is from players like Siale, so to keep him for another season is massive for the Bears."