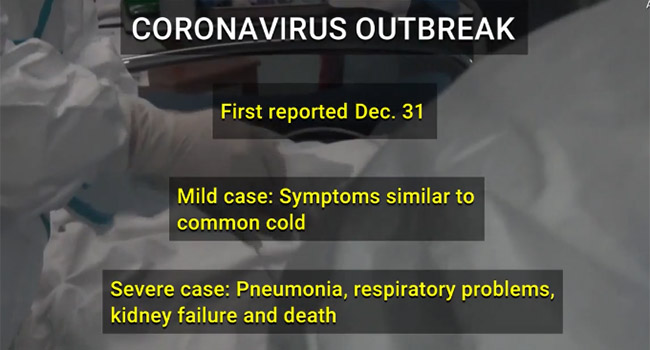 The Chinese Government will protect the safety and health of Tongan citizens in China, the Embassy of the People's Republic of China in Tonga stated yesterday, while assuring it was not necessary to conduct massive evacuations of foreign nationals from China.
"The Chinese Government will spare no efforts to protect the safety and health of Tongan citizens in China, keep sharing first-hand information with Tonga, and actively working with the international community to win the fight against this novel corona virus pneumonia epidemic as soon as possible," the Embassy stated in a situation report on the "Prevention and control of the novel coronavirus outbreak in China."
"China attaches great importance to the safety and health of all the foreign citizens in China, including Tongan citizens."
The virus originated in the central Chinese city of Wuhan and has spread rapidly. They reported that by midday January 29, the confirmed cases in China were 5,974, among which 103 were cured and 132 dead. There were also 9,239 suspected cases under medical observation.
The government has mobilized nationwide forces to fight against the novel coronavirus pneumonia epidemic and will continue to release information on the epidemic control. President Xi Jinping has established a leading group tackling the epidemic under the Central Committee of the Communist Party of China.
The Ministry of Foreign Affairs of China has established an emergency coordinating mechanism to work close with foreign missions to deal with the epidemic. They urged Tongans to have confidence and be optimistic in the measures being taken for the prevention of the epidemic, because "panic is more devastating than the epidemic itself. The epidemic is preventable, controllable and curable."
The Chinese central government has already established all-round, multi-layer control systems at both central and local levels, which mainly focus on Wuhan city and the Hubei region. Meanwhile, China has been sharing the epidemic situation, the gene sequence of the novel coronavirus and other technical information with the World Health Organisation (WHO).
The Embassy said it is briefing the Tongan Prime Minister's Office, the Ministry of Health and other government ministries, HMAF and Tongan media on the situation, "and actively working with the international community to win the fight against this novel coronavirus pnemonia epidemic as soon as possible."