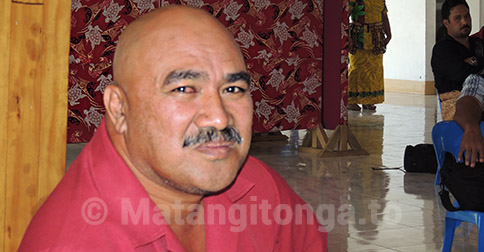 Cabinet has terminated the appointment Piveni Piukala as Chairman and Director of a Shared Communication Boards citing "incompetence" and "failure to follow due process", in an announcement issued by the Tonga Prime Minister's Office today.
The statement from the Prime Minister's office said Cabinet had approved on November 22, the termination of his appointment.
The Shared Communication Boards include the Tonga Broadcasting Commission (TBC), Tonga Communication Cooperation (TCC), and Tonga Post & Fast Print Ltd (TPFPL). 
"The grounds for the termination are incompetence; failure to assist the Public Enterprises to act accordingly with its principal objective; acting in bad faith, and failure to follow the due process in appointing of CEO for Tonga Broadcasting Commission," the PMO stated.
Piveni worked closely with the late Prime Minister Hon. 'Akilisi Pohiva. He was an Information and Communication Technology ICT consultant, that the late PM hired, when he became Prime Minister in 2015.
Hon. 'Akilisi Pohiva had recruited Piveni, who was a friend of his son, to implement a major change to the education system by replacing Standardized Marks with Raw Marks. It was a major and sudden change and it caused an upheaval within the Ministry soon after he became Prime Minister and Minister of Education. Some highly qualified and popular teachers and administrators left the Ministry as a result.
Piveni went on to either head or become a member of some Tongan Public Enterprises.
Cabinet earlier, in an announcement on November 14 stated that it had also cancelled Piveni's appointment by the former government, to lead a Reform Technical Task Force for Planning, Budgeting and Aid at the Ministry of Finance, because he did not meet the set criteria of the World Bank funding agency.