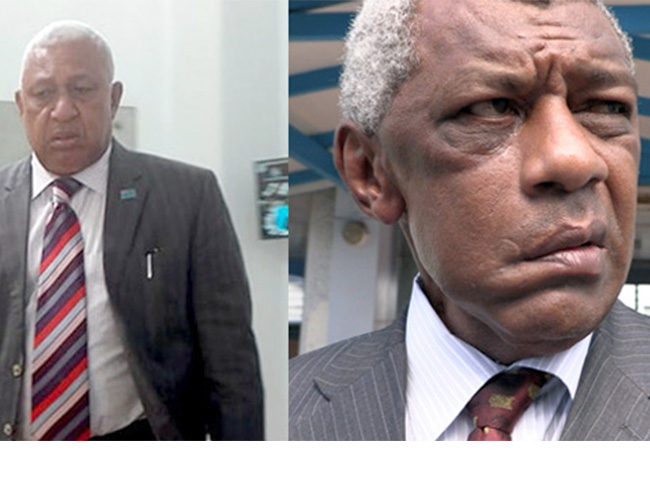 An acceptance by the Fijian Parliament of an apology by the Fijian Prime Minister, Hon. Voreqe Bainimarama, for assaulting Hon. Pio Tikoduadua, a member of parliament and the former President of the National Federation Party, remains a controversial political issue in Fiji - because the person who was assaulted got suspended, while the assailant remains in the House
The injured MP, Hon. Tikoduadua, was suspended for six months for refusing to apologise for what happened in the incident outside of parliament on August 9, according a recent report on the Fiji Village Website.
On 10 September parliament passed a Parliamentary Privileges Committee's motion for Hon. Bainimarama, and Hon. Tikodudua to each offer an apology to parliament, or they would be suspended from parliament for six months.
On the same day Hon. Bainimarama offered his apology in parliament and stressed that his actions were not appropriate and should not have happened. He said Tikoduadua was a man he once felt was a member of his family.
Outside of parliament on 9 August 2019, the Hon Bainimarama had allegedly assaulted Hon. Tikoduadua. The PM was reported to have been offended with a remark that was made by Hon. Tikoduadua about his family.
However, Hon. Tikoduadua said he would not apologize to parliament. He told them that, "he knows what he said and what he meant in parliament on August 9th, 2019"
He stressed that he never meant the Prime Minister's family when he said: "the Prime Minister should look at his own house." He had never attacked the Prime Minister's family.
But as of 10 September 2019, Hon. Tikoduadua was suspended for six months from Parliament.
What is he going to do during the coming six months? Hon. Tikoduadua told Fiji Village he would go to his village and plant yagona.