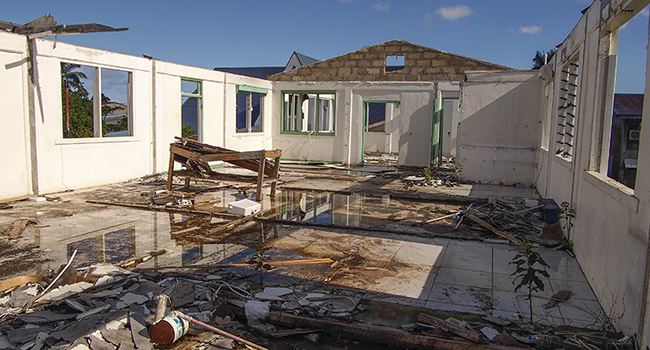 The Asian Development Bank's response to Cyclone Gita was the first test of the Pacific Disaster Resilience (PDR) Program set up to help island states such as Tonga get back on their feet after natural calamities, says a new ADB publication.
Late on 12 February 2018, Tonga was battered by the most powerful cyclone to directly hit the islands of Tongatapu and 'Eua in more than three decades.
Cyclone Gita left a trail of destruction across the main island of Tongatapu and nearby 'Eua. Thousands of homes, public buildings, and other infrastructure were badly damaged or destroyed. The disaster was followed by the threat of disease. Gita had severely damaged the water supply.
ADB responded within three days of Gita with support for the Government of Tonga in such immediate emergency tasks as meeting the humanitarian needs of the country's people.
This first test of the Pacific Disaster Resilience Program included assistance for the medium- and longer-term job of restoring essential services and repairing damaged infrastructure.
Disaster risk management
Set up in December 2017, the PDR program allocates $15 million in policy-based loans and Asian Development Fund  (ADF) grants for Samoa, Tonga, and Tuvalu when disasters occur and also supports priority actions for disaster risk management.
"Predictable, quickly disbursing finance to fill resource gaps after major disasters facilitates faster early recovery and reconstruction," says Hanna Uusimaa, a climate change specialist in ADB's Pacific Department. "This will significantly reduce the secondary economic and social costs normally caused by delays in recovery activities following a disaster event."
NEMO
The report says Moana Fakava-Kioa knows how important immediate action is. The night Gita struck, she was at her desk at the National Emergency Management Office (NEMO), part of Tonga's Ministry of Meteorology, Energy, Information, Disaster Management, Environment, Climate Change and Communications, which coordinates all emergency management activities in the country and plays a major role in raising awareness about disaster preparedness.
"It was a tough experience for me," says NEMO's principal assistant secretary, "because I needed to serve my country but was terribly worried about my family at home."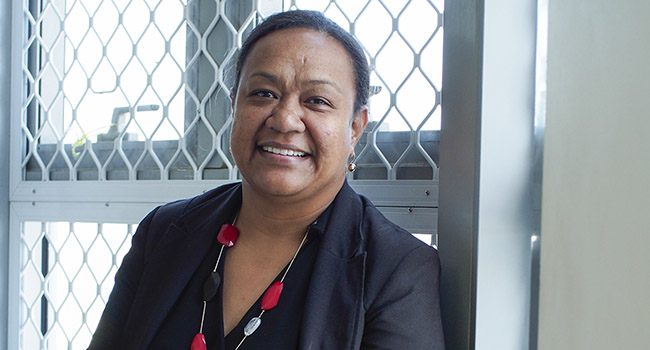 With the support of the ADF-funded PDR program, NEMO and multiple government agencies focused first on saving lives and meeting the immediate needs for a new supply of potable water and tents and tarpaulins for those who had lost their homes.
ADB also works closely with its development partners in Tonga and elsewhere to coordinate support in the wake of disasters. The swift PDR program response set a good example. According to Pohiva Tu'i'onetoa, Tonga's Minister of Finance and National Planning at the time and an ADB governor, it "motivated other development partners to speed up their funding and help for the government in the Cyclone Gita recovery."
Climate change poses extreme challenges for ADF countries. The climate change and disaster risks and impacts to which their economies and people are especially vulnerable are growing in number and magnitude. Yet these countries lack the resources to either prepare for these events or recover quickly or fully after they are hit
The Asian Development Fund provides grants to ADB's lower-income developing member countries. Activities supported by the ADF promote poverty reduction and improvements in the quality of life in the poorer countries of the Asia and Pacific region.
From new ADB publication, Together We Deliver-Grants for a Brighter Future, Asian Development Fund: https://www.adb.org/sites/default/files/publication/535676/together-we-d...