By Finau Fonua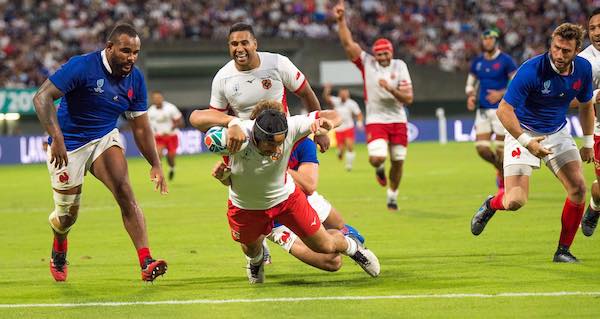 The 'Ikale Tahi showed their 'never give up' attitude as they fell short of repeating a World Cup upset against France 23 – 21. No dent appeared in the 'Ikale Tahi's unwavering commitment to winning despite already having lost their quarter-final bid after being defeated by England and Argentina. 
Down 17 – 7 in the first half, the 'Ikale Tahi rallied back to take control of the game in the second half, as they had against Argentina in their most previous match. Individual brilliance was on display with newcomers Malietoa Hingano and Zane Kapeli both scoring tries via chip kicks. 
Captain Siale Piutau said following the game; "I'm absolutely proud of the boys, you know, we obviously talked about starting well, which we haven't in the last couple of games."
"The way we finished, the character the boys showed to get back into the game at the end of that first half and come out and start like that in the second half."

"We still got one more game to go and I think for us players we just want to leave everything out there…we hope that in this last game against the USA that we can achieve our goals and hopefully try to inspire the new generation of players coming through in wearing that red jersey".