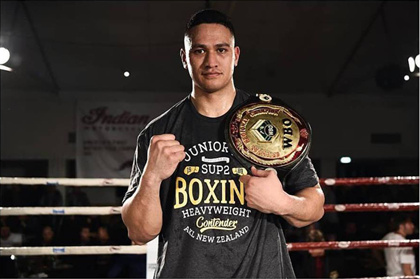 Junior Fa reached a career milestone today after winning his 18th professional fight against highly experienced American boxer Dominick Guinn in Temecula, California. Fa dominated the scorecards over 10 rounds to get a unanimous decision victory.
The fight was by no means an easy task for Fa who was knocked down in the opening seconds of the fourth round. Despite the knockdown, Fa quickly recovered to outscore his opponent in all of the remaining rounds.
Fa sent a message to his fans following the fight, saying "I really enjoyed that fight, I hope you guys didn't get too much of a heart attack at home".
Renowned for his toughness and stubborn defence, Dominick Guinn has never been knocked down in all of his 48 career fights (35 wins – 1 draw – 12 losses) which have included battles against notables such as Hughie Fury, James Toney and Monte Barrett.