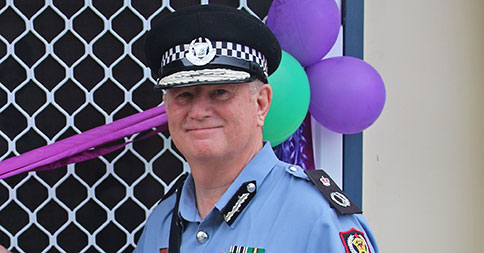 Interpol Training to assist Tongan Police Officers meet the threats of cross border crimes was held on April 9-12 at the National Central Bureau in Nuku'alofa.
Police Commissioner Stephen Caldwell in opening the training said after the tragic event in Christchurch, we need to be more alert to potential threats. 
He said  regaining full membership into Interpol would greatly assist Tonga Police meet the threat of cross border crimes.
"In addition, we need to share information quickly and we need to make the world a smaller place for criminals. Re-connecting with Interpol means we can now share information with 136 other member countries," he said.
"This is a very important move for Tonga Police and having access to information needed from other Interpol Agencies to help investigate crime or criminals and sharing of information to assist with criminal investigations."
Acting Superintendent Meleane Taueli said crimes nowadays are more complex, it is more transnational with drug trafficking, cross border crime, identify fraud, cybercrimes, theft of vehicles and goods shipped from one country to other countries.
"In that it compels us, Tonga Police and other law enforcement to strengthen our cooperation with national and international and law enforcement agencies."
This is the second Interpol Training held since Tonga Police re-connected with Interpol in November 2018.
Two Australian Federal Police Officers from Interpol's Canberra Office carried out the training, which included Officers from the Attorney General's Office, Immigration, Tonga CERT and Custom, who took part in the first phase of the training.