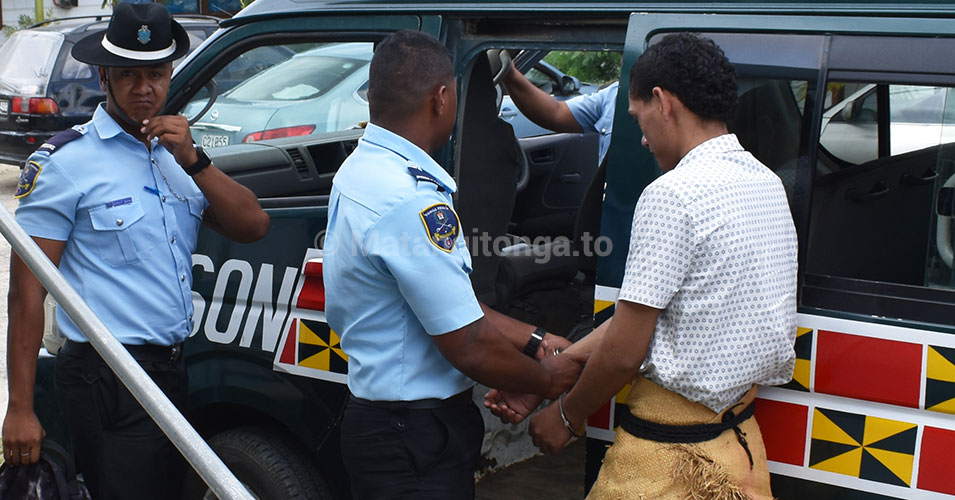 Sitiveni 'Esi Muli (17) was today sentenced to life imprisonment for the brutal killing of Mr Feng Sheng Pei and Mrs Su Jie Wen. A unanimous verdict by a jury, found him guilty of two counts of murder and one of armed robbery.
In the Supreme Court at Nuku'alofa, Hon Mr Justice Cato described this as the brutal killing of two innocent people on February 25, 2018.
The jury of seven gave their verdicts on the three counts at around 3:20pm today, after deliberating for just under two-hours at the jury room.
Muli was found guilty of murdering Mr Pei and Mrs Wen, Muli. He was also guilty of armed robbery, when he stole the couple's vehicle after he killed them at their vegetable farm in Matafonua, Lakepa. The couple, who were both in their 50s, were found with multiple stab wounds on their necks and heads caused by Muli, who used a machete and scissors to commit murder.
Hon Mr Justice Cato in sentencing Muli immediately after the verdicts were entered, said this was the brutal killing of two innocent people who went about their normal work on this Sunday morning, February 25.
He imposed life imprisonments for each of the murder charges. In addition, Muli was sentenced to 11-years imprisonment for the armed robbery. 
"People died in this escapade of yours. It was an utterly senseless escapade," said the judge.
The victims' son Chi Chi and his wife were in court to hear the verdicts.
The trial which began last week, had the Acting Attorney General and Director of Public Prosecutions 'Aminiasi Kefu as the Prosecutor assisted by Lute Fakatou. Sifa Tu'utafaiva representing the accused.