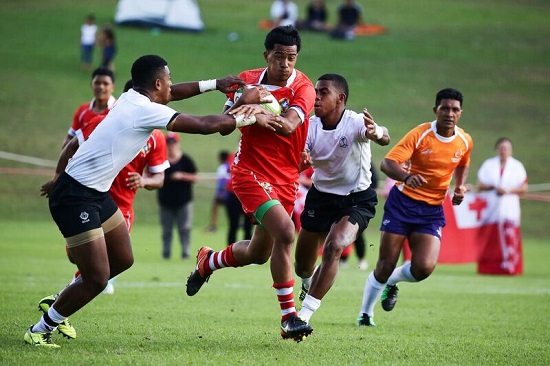 The Tonga Under-18 Rugby 7s team finished fourth at the U18 Oceania Rugby Sevens Championship in Sydney, Australia. The two-day tournament ended yesterday 22 April with Australia taking Gold after comprehensively defeating U18 Samoa 32 - 7.

Tonga settled for 4th place after losing a 3rd place decider against Fiji 21 – 14. A total of six teams participated in the tournament, and were placed: Australia (1), Samoa (2), Fiji (3), Tonga (4), Cook Islands (5) and Solomon Islands (6).
New Zealand did not participate in the tournament.
U18 Tonga 7s team:
Semisi Ma'asi, Heimuli Taufa, Koliniusi Lepa, Sione Osika, Sione Fakatulolo, Falekiko Paseka, Aisea Akauola, Talilotu Fakatulolo, Sione Tuihalamaka, Pulufu Fituafe, Semisi Kaufusi, Sione Asikia.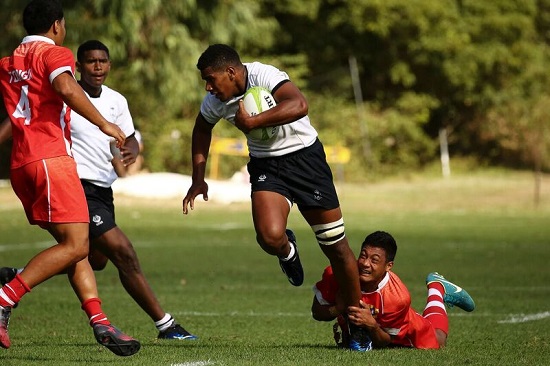 Results of the 2018 Oceanua U18 Sevens Championship

21 April
Fiji 19 - 0 Tonga
Samoa 41 - 0 Solomon Islands
Australia 29 – 25 Cook Islands
Tonga 24 – 14 Solomon Islands
Fiji 14 – 7 Cook Islands
Australia 12 – 17 Samoa
Cook Islands 19 – 22 Tonga
Fiji 12 – 19 Samoa
Australia 38 – Solomon Islands
Samoa 24 – 17 Tonga
Cook Islands 12 – 12 Solomon Islands
Fiji 5 – 26 Australia
22 April
Samoa 42 – 7 Cook Islands
Fiji 33 – 19 Solomon Islands
Australia 40 – 0 Tonga
Solomon Islands 5 – 41 Cook Islands (5th place decider)
Fiji 21 – 14 Tonga (3rd place decider)
Samoa 7 – 32 Australia (Final)