FROM OUR ARCHIVES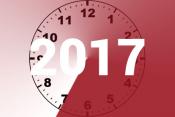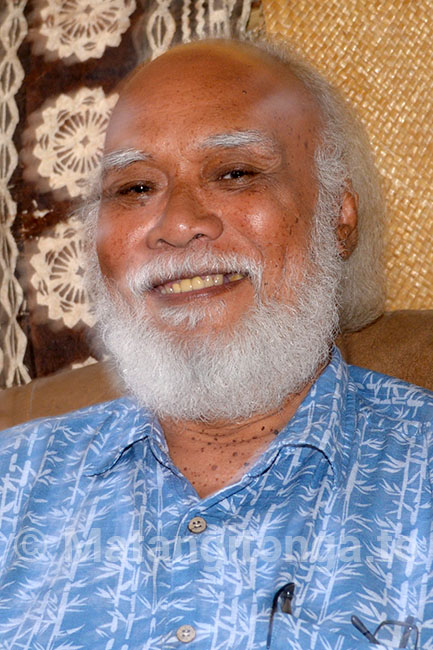 Interview by Pesi Fonua
Tonga is living through its second government elected under what has been hailed as "a more democratic system of government" introduced in 2010, but experiencing increasing parliamentary and systemic dysfunction in a government trying to deal with the daily challenges in 2017.
"What is happening now, we inherited the problems of progress, but we do not have progress," says Dr Sitiveni Halapua, a member of a National Committee for Political Reform, known a decade ago as "Prince Tu'ipelehake's Committee", who played a pivotal role in Tonga's democratisation process.
Following the sudden passing of Prince Tu'ipelehake and his wife, Princess Kaimana in a California road accident on 6 July 2006, Dr Halapua took a prominent role in completing the work of the committee. Their recommendations were presented in a final report to King Taufa'ahau Tupou IV, shortly before the monarch's death, and to parliament in the same, troubled, year for Tonga.
In November 2010 Dr Halapua stood for Parliament in Tonga's first general election under a more democratic electoral system and was elected as the People's Representative for Tongatapu Constituency No. 3. However, he decided not to stand for re-election in the last November 2014 General Election.
Matangi Tonga Online caught up with Dr Sitiveni Halapua and asked him for his views on the progress of Tonga's "More democratic system of government" - which he had a hand in creating.
Pesi: What is your view on how our new "more democratic system of government" is running?
Sitiveni: - The main problem with parliament today is that the 17 People's Representatives can't work together, and therefore it is very difficult for parliament and the government to function properly. The question now is: what is an easy fix for the system to function properly? The answer is for a minor adjustment to Tonga's electoral system, by doing away with the 17 constituencies.
There is no need to amend the Constitution to make such a change. By breaking up the electorate into constituencies [as it is now], a People's Representative goes into the House with his main interest focusing on his constituency only, because it was his constituents that elected him into parliament. In a situation like this, it is very difficult for the House to work together to deal with national issues, very important for the whole country, not just for a constituency. The priority of any government is to address the national interest. [For] the PM and his ministers, their major role is to look after the interests of the whole country. 
But under the current electoral system, members of parliament and cabinet ministers could not see any further than their constituencies. [An] elected People's Representative is given a task and money for the development of his constituency, so the focus of the elected member remains focused on those roles. His view is very narrow – Lokua 'i hono ki'I taputa – Lokua, a small fish in his pond. His view has been lokuarized. The interest of constituents is that they want roads and street-lights. They don't care about what is happening in other constituencies and islands groups. But we can improve that by going back to our former electoral system, for voters to elect their representatives from the whole island groups of Tongatapu, 'Eua, Ha'apai, Vava'u and the two Niuas.
Prince Tu'ipelehake's Committee recommended for the House to be made up of 17 People's Representatives and nine Nobles' Representatives. The people of Tongatapu to elect 10 representatives, Ha'apai two, Vava'u three, 'Eua one, and one representative for Niuatoputapu and Niuafo'ou. The Nobles of Tongatapu to elect three representatives, one from 'Eua, two from Ha'apai, two from Vava'u and one from the Niuas. The figures satisfy the democratic ideal, that the majority-the people, is in power and there is an opposition, the Nobles.
Pesi - If the People's Representatives have development allocations from Parliament for their constituencies and the Ministry of Internal Affairs also has community development projects managed by district and town officers, how are they operating?
Sitiveni - Apart from having an electoral system that puts in power a parliament and a government with very narrow vision to satisfy their voters, the leading role of the members of parliament in their constituencies is in conflict with role of the Ministry of Internal Affairs with elected community leaders, district officers and town officers, who were also elected by the people. They are under a cabinet minister, the Minister of Internal Affairs, but they don't have any money. The members of parliament are more powerful because they have bags of money. Clashes! Between government and parliament.
The MPs are preparing for the next election when they will be answerable to their constituents. That is their priority, to secure their job in the House. The cabinet minister is trying to implement community development programs. Very confusing to the civil servants and the public.
Our parliament is very small but their expenditure is very high. The other controversial issue is that the parliamentarians set their own salaries. It is supposed to be constitutional, and they refer to it as their me'a'ilo – refreshment. They receive a refreshment from the House and there are also refreshments from when they are in committees.
Pesi - What if we elect all 26 members of parliament: the 17 People's Representatives and the nine Nobles' Representatives?
Sitiveni - If that will happen, we have to amend the Constitution, because the nobles elect the Nobles' Representatives and the people elect the People's Representatives.There will be problem, democratically. [For] example, there are 27,000 voters in Tongatapu to elect 10 People's Representatives and three Nobles' Representatives. A Nobles' Representative will be representing more people than a People's Representative.
Pesi - What is the story with the push to introduce political parties into the Tongan political system?
Sitiveni - There are a number of fundamental principles that are needed to structure a political party. The Paati Temokalati - Democratic Party was clear because that was what they said they were striving for. It was a concept and it captured the attention. Well, we are living through that. Now, it is all personality. The trendy word now is "Independent". What we are searching for is how we can work together, despite our differences of opinions. We have not been able to master that.
Pesi – Although we have "democracy" as the founding principal of the democratisation process that we embarked on in 2010, the electoral system that we have in place did not elect a candidate with a majority of voters in a constituency. For example, if there were 3,000 voters in a constituency, with 10 candidates contesting, in the end a candidate won the contest with a minority of votes.
Sitiveni – The candidate won the seat with a minority of votes. In that sense democracy appeared not to be working, because the majority of voters do not have a voice in the House. If 10 candidates contested over 3,000 voters, and the winner won with 400 voters, the remaining 2,600 voters have no voice in the House. Kuma si'i toe vela hono iku – it was only a small rat, but it also got its tail burnt.
If we amend the Electoral Act and go back to the old electoral system we will not have that kind of problem. To campaign for an election in Tongatapu, it would be from Niutoua to Ha'atafu, not just Ma'ufanga, Kolofo'ou and Fasi.
The responsibility of a Prime Minister and his cabinet is to think about the country as a whole, look deep and wide.
Pesi  – what about the move to allocate seats for women in parliament?
Sitiveni – First we can't have it under the current electoral system. If we go back to the old electoral method [and] we give women, say, four reserve seats for the next eight years. After eight years then they can just stand for election under the normal electoral system. For allocated seats there is no good reason for it other than the notion that women have a different view on life. On the other hand there is no difference. Princess Siu'ilikutapu and [Mrs] Papiloa Foliaki were elected members of parliament. They came in very strong and won their seats.
Pesi  – What about making it possible for Tongans overseas to vote, and even to have candidates running for election? That will definitely deepen and widen the views of parliamentarians.
Sitiveni – There are more than 50,000 Tongans in New Zealand, according to a New Zealand government census. There are no official figures from Australia, but say 40,000. That is about the total population of Tonga. If we add on the Tongans in the USA, the number of Tongans overseas will be more than the whole population of Tonga.
We all know the impact of the financial assistance from Tongans overseas, but one thing we overlook is that they are a huge market for Tongan products. Two things, their financial assistance to families and churches, and they are also a huge market for Tongan products, handicrafts, traditional clothing materials, and agricultural products. At the same time they have no voice in Tongan politics. It can be done, say four representatives from New Zealand.
We can insist on doing our own things because we are very small, but the strong big world will crush us.
What is happening now, we inherited the problems of progress, but we do not have progress. We are facing the problems with drugs, social media etc. We take the problems but overseas Tongans should participate in finding solutions.
Those were [among] issues that were raised with the Tu'ipelehake, but it was set aside because the push for change was very hot here. There was an idea to concentrate on Tonga, for a start, then add on Tongans overseas later to a system that has been established.