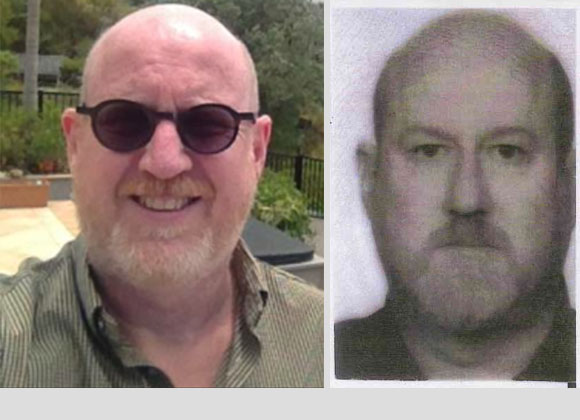 Tonga Police are appealing for any sightings of a missing New Zealand visitor Mr Gregory Paul Reynolds (47), of Auckland. Land and sea searches over the weekend have failed to locate him.
Mr  Reynolds was last seen on Friday 8 April 2016 between 11:00am- 1:00pm on the road between Liku'alofa Resort and Ha'atafu Village, on Tongatapu. He was wearing black shorts and carrying a white t-shirt. 
Mr Reynolds was due to return to New Zealand on Friday 8 April; however Police were notified by staff from Liku'alofa Resort when he failed to meet his pick-up ride to the airport. His luggage was also left in his room. 
Mr Reynolds arrived in Tonga on 1 April 2016 and was believed to be travelling by himself. 
Tonga Police today said they commenced looking for Mr Reynolds on Friday 8 April and carried out Land and Sea Searches over the weekend. The search will continue today. 
"Tonga Police, working with the help of the community are doing our best to find Mr Reynolds and reunite him with his family," said Police Commissioner Steve Caldwell. 
Mr Reynold's next of kin in New Zealand have been advised. New Zealand Police have also been notified and are assisting Tonga Police with their inquiries. 
Tonga Police is appealing to the public for any help or any sighting of Mr Reynolds "please contact 922 or the nearest Police Station to you".