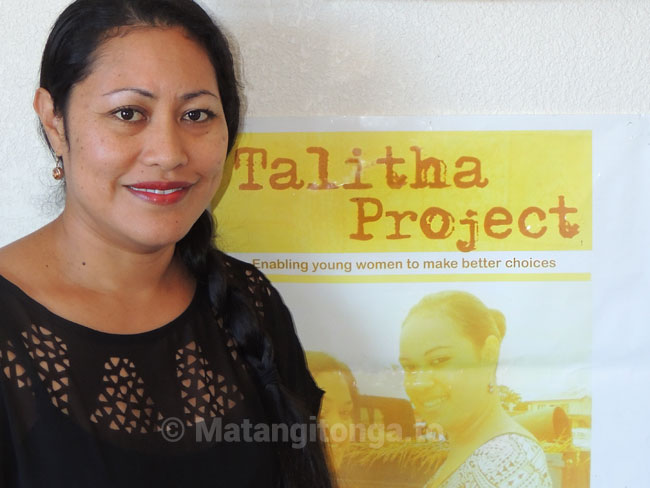 By Finau Fonua
A lack of motivation and attention provided at home was one of the main reasons for school failure and widespread laziness among Tongan youth, believes a prominent youth leader and community social worker, Vanessa Heleta.
Vanessa runs the Talitha Project, a young women's development organisation. The Talitha Project provides social support, employment opportunities and workshops to single mums and children aged 10- 25 years. However, Vanessa stated that one of the biggest challenges faced by her NGO was the lack of drive to succeed among many of its participants.
 "Young people become lazy and dependent because they don't get the support and encouragement that they need at home – they are scared to stand out of the crowd because people will try to cut them down."
Vanessa said an example was one of her NGO's past development projects, which was abandoned despite being donor funded and well planned.
 "In 2010 we ran a scholarship program for 30 students starting from Class 6 up to Form 7. The kids were identified from low-income families with single mothers or parents who could not afford to pay for schooling. We covered nearly all the schools in Tonga."
"The scholarship included school fees for the whole of the year, three sets of school uniforms, school supplies, bus fares if they lived out of town….yet only six of the kids did well at school – we had to stop the scholarship because it wasn't working."
Vanessa blamed the lack of drive among the children to succeed, citing failures at home.
"The parents at home don't push them. They don't tell their kids to study hard, to be grateful and appreciative that you have people to pay for your education, to motivate them to succeed.
"Very important is the environment where you grow up. No matter how smart you are, if you grow up in an environment that does not motivate, you end up not going anywhere. If you are not given motivation you are unlikely to succeed…it all comes from home."
Vanessa also believed that students needed to be well supported and motivated at school, where young people spent most of their time. "I think we should have two counsellors at school, one female and one male that the students can talk to. If they can't get good mentorship at home, then they can get it at school. School is where kids spend most of their time, they are there from 8:30 to 3:30. It's where they are molded and shaped for life."
Vanessa said that a poor work ethic among many young Tongans was partially fuelled by a culture of dependency and over-reliance on remittances.
 "Our people are so dependent, especially on people overseas…It's okay if I don't have money today because I can always just ring up my uncle or my cousin tomorrow. It's that attitude of dependency in our culture because we are very small. It's alright to share but there's a fine line between sharing and you at some point having to get up and do something."
"There are simple things that our people can do rather than depending on others," she added.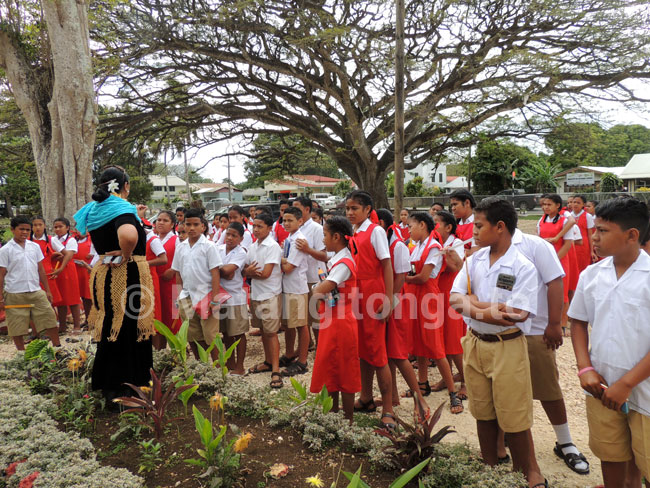 Alarming statistics
Tonga faces an alarming increase in secondary school drop-outs, combined with declining pass rates for the Tonga School Certificate examination.
Last year Queen Nanasipau'u Tuku'aho urged Tonga's teachers to save students from what is becoming "an epidemic" of failure after research showed that nearly 3,000 students dropped out from Tonga's secondary schools between 2008-11.
Over the same period student pass rates dropped from 44 percent to 36 percent in the Tonga School Certificate Examination (Form 5).