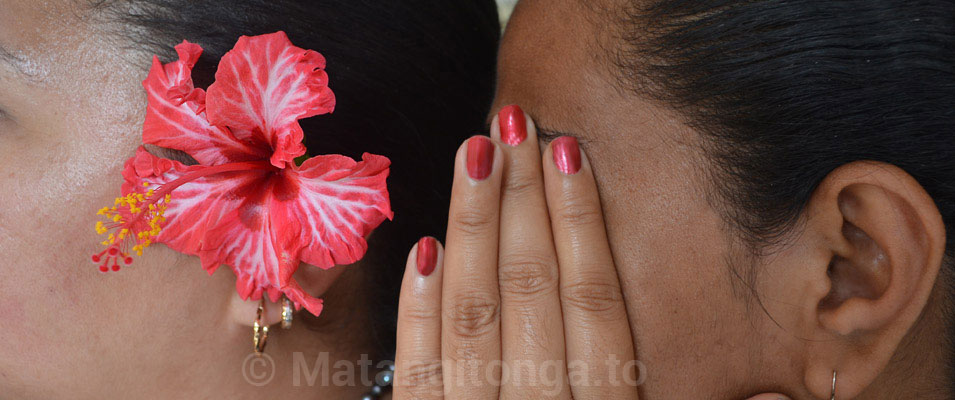 Tonga needs to raise the bar on workplace confidentiality because hot gossip with client information is "absolutely inappropriate and intolerable," says a Matangi Tonga Online reader Soa'ileata Paseka.
Soa'ileata was horrified to hear that the personal and private financial transactions of a friend were being bandied about in church, and she blames the workers in a financial institution for tattling about their client's transactions.
"It is unquestionably inappropriate for an employee to discuss the personal matter of a client without their consent," she stated today.
"If there is one obvious issue that should be addressed in the workplaces in Tonga, it should be that of client confidentiality and workers' ethical behaviour.
"However, a lot of workplaces in Tonga (both government and non-government) are extremely poor in protecting their clients' privacy. Nowadays, it's common to hear employees gossip about a particular client's personal life and personal dealings with the organisation."
Government and non-government workplaces need to underline and uphold the importance of keeping clients' information confidential, she said.
Money transfers
Soa'ileata said an example of unethical gossiping happened to a friend in Tonga who receives remittances on a weekly basis from Australia.
"Most of the time the teller who serves her is just a mutual friend from the same church my friend attends. To her surprise, her personal transactions are suddenly becoming one of the hot topics amongst the youth gossip in the church – how much she receives and who she receives it from - obviously shared by this particular worker.
"This is the kind of unethical behaviour that needs review in the workplaces. It is absolutely inappropriate and intolerable. It angers me to see this kind of unwanted behaviour concealed and tolerated in the Tongan workforce," said Soa'ileata, who lives in Sydney.
"I strongly believe that CEOs and Managers in government and non-government organisations in Tonga need to raise the bar in the workplace and highlight workplace confidentiality and ethical behaviour before clients do it for them," she said.
"We all know from common sense that keeping your clients' personal information confidential is very important as it can have a very bad effect on the function of your organisation, if overlooked."