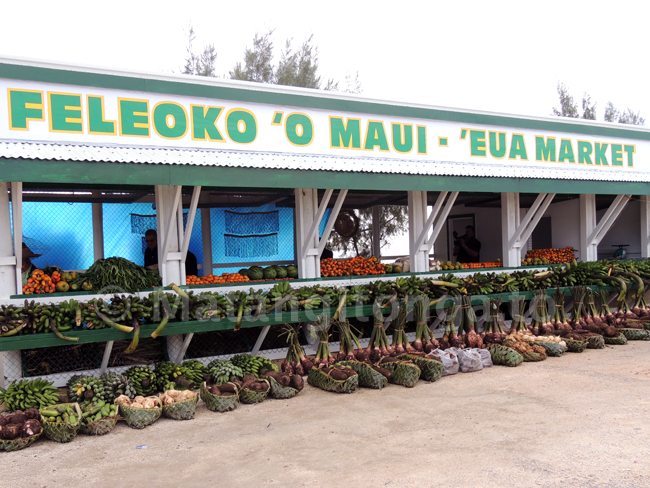 By Finau Fonua
A new 'Eua marketplace was opened today near Faua Wharf at the Nuku'alofa seafront.
Located close to the 'Eua ferry, the marketplace will sell produce from 'Eua, including handicrafts, crops, livestock and vegetables.
The construction is the result of a joint initiative by the 'Eua community and the Tonga Rural Innovation Project (TRIP). According to the 'Eua Agriculture Council, the total cost of constructing the market was $34,228 Pa'anga, and includes two water tanks.
The gated marketplace stands adjacent to the docking site for the 'Eua ferry posing as an easy access for the people of 'Eua and can store unsold goods. It comprises a meat storage unit as a meat outlet for sale, as well as storage for the people's unsold goods from day to day. Because of its close location to sea and prevailing winds, the market was also designed to be cyclone-strengthened. The Tonga Rural Innovation Project is financed by the Tongan government and is aimed at promoting sustainable development in the outer-isolated island communities.
The opening ceremony was officiated by the acting Prime Minister Samiu Vaipulu.