Photos by Linny Folau / Matangi Tonga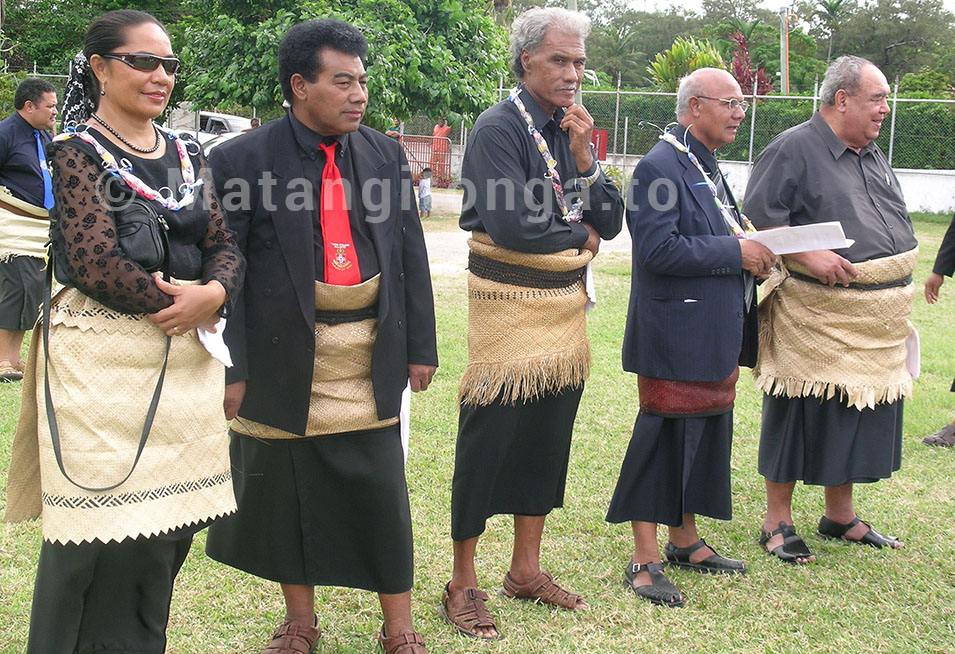 Over a thousand people took to the streets of Nuku'alofa today, in a national march to present to the Palace a letter of petition calling for "political reform".
The march from the Nuku'alofa school grounds to Pangai Lahi began after the Tongatapu high schools marched for the opening of parliament. Timed for lunch time so that civil servants would be free to join the march, the main part of the crowd gathered at the old Vaiola grounds while another group started from the Teufaiva area.
It was led by the People's Representatives and members of the People's National Committee for Political Reform, including 'Akilisi Pohiva, ''Isileli Pulu, William Clive Edwards, Vili Kaufusi, Sunia Fili, 'Uliti Uata and Lepolo Taunisila, and followed by other supporting groups such as the Public Service Association, People's Democratic Party, Tonga Human Rights and Democracy Movement, the Tonga National Business Association, the Council for the Farmers, Friendly Island Teachers Associations and others.
Impatient
Dr 'Aivi Puloka, president of the PSA said she was not leading the march, but those in front were held up by the police at the Taufa'ahau Road Waterboard junction.
"Basically the police wanted the marchers to wait until 2:00 pm and they talked to 'Akilisi Pohiva and those in front for a long time, but the crowd was getting louder and people were so impatient that they couldnt stop them," she said.
"There wasn't any real conflict, but apparently the police didn't want the vehicles that had come though from Teufaiva to proceed any further but the marchers went on through."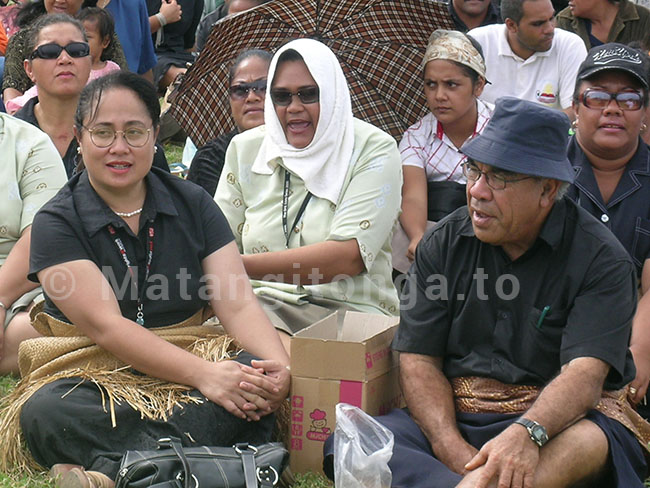 At Pangai Lahi, each of the People's Representatives read out the main content of the petition, which included their many disappointments over the new Ministerial appointments and reshuffle of May 16, the civil servant's redundancy package, Tonga's entrance to the World Trade Organization (WTO) and the $60 million loan Government is seeking from the Chinese Government to buy back the Shoreline Power distribution assets.
The letter also recommended the abolishment of Shoreline's Development License and for the setting up of an Advisory Committee to include of all the People.'s Representatives, to discuss how political power should be returned to Government.
The letter of petition was presented to Sateki 'Ahio, the Deputy Secretary of the Palace Office.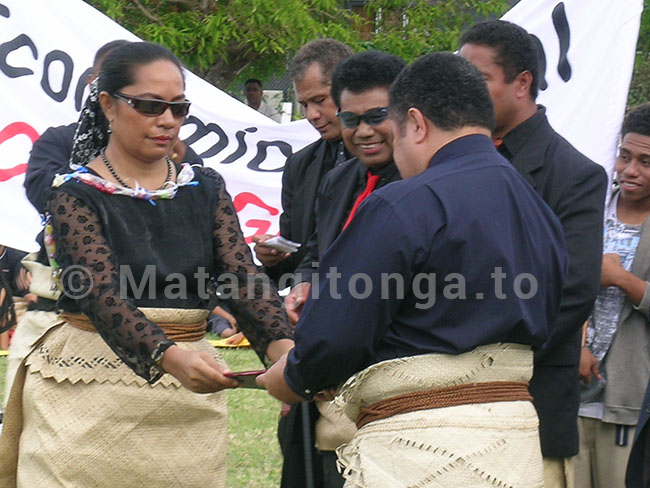 Updated 10 March 2019: Photos enlarged.