FROM OUR ARCHIVES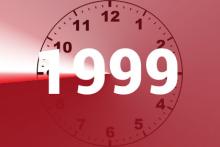 From Matangi Tonga Magazine Vol. 14, no. 4, December 1999.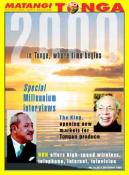 Photos © Pesi Fonua / Matangi Tonga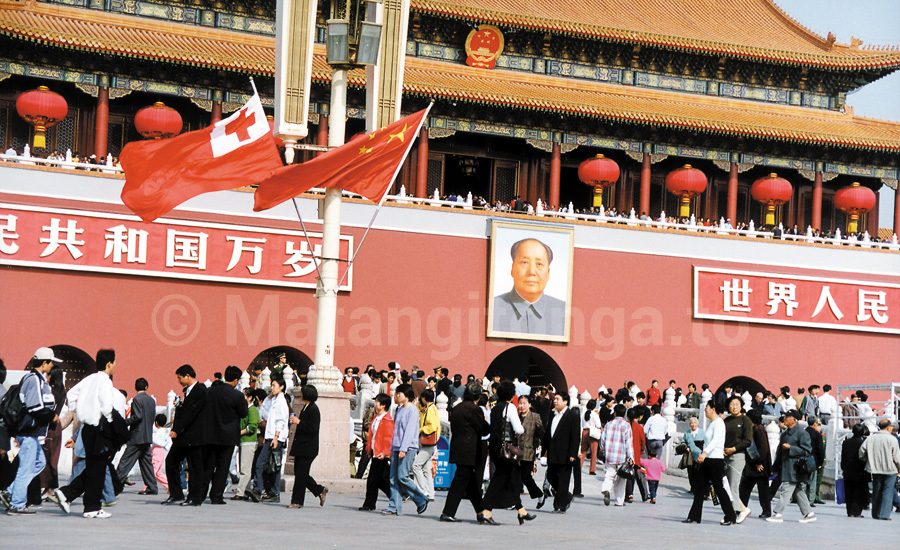 Tongan and Chinese flags were flying all over Tiananmen Square from October 6-8, 1999, during a three days state visit to Beijing by the King of Tonga, Taufa'ahau Tupou IV. The historic square was the scene of great celebrations in October marking the 50th anniversary of the People's Republic, proclaimed by Chairman Mao Zedong here in 1949.
Temples from earlier ages surround the square who fundations were built by the Mongo warlord Kublai Khan in the 13th century AD.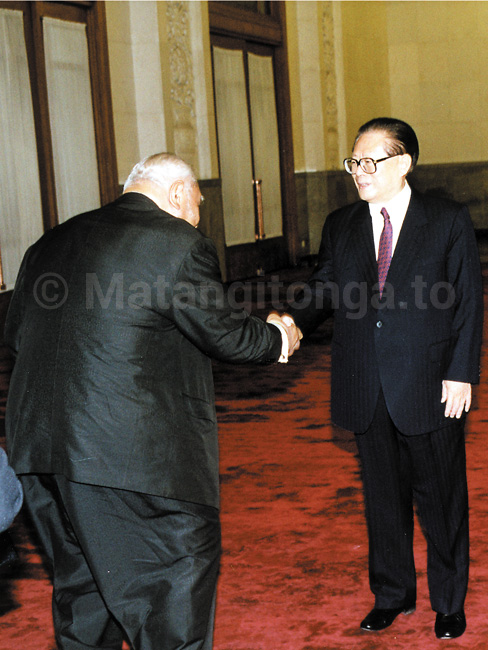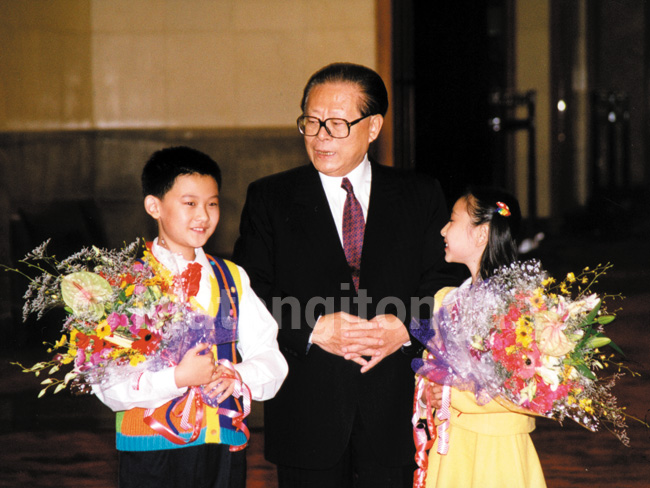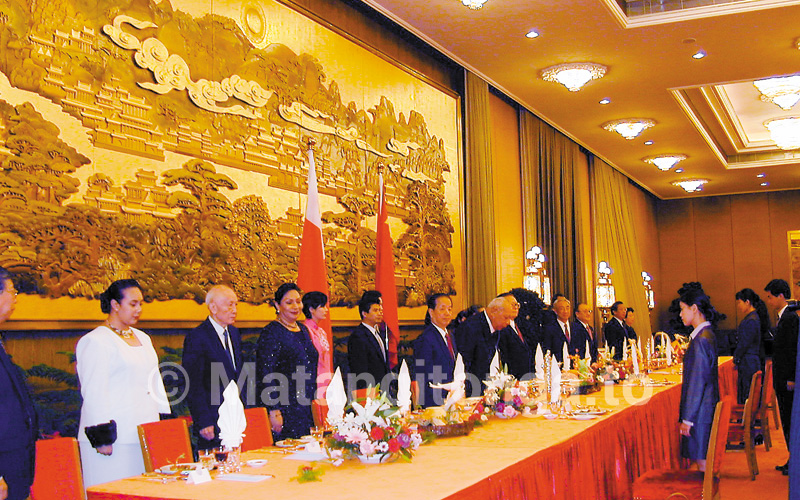 A banquet at the Western Hall of the Great Hall of the People hosted by the President Jiang Zemin for the King of Tonga and his delegation. The President later danced with the King's granddaughter (above, left), Hon. Lupepau'u Tuita.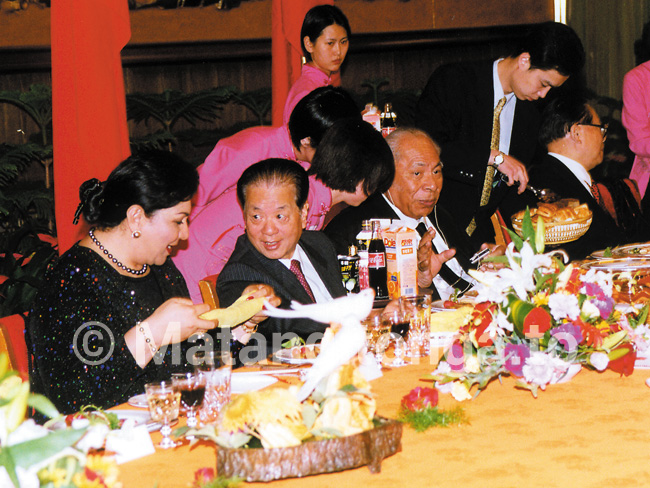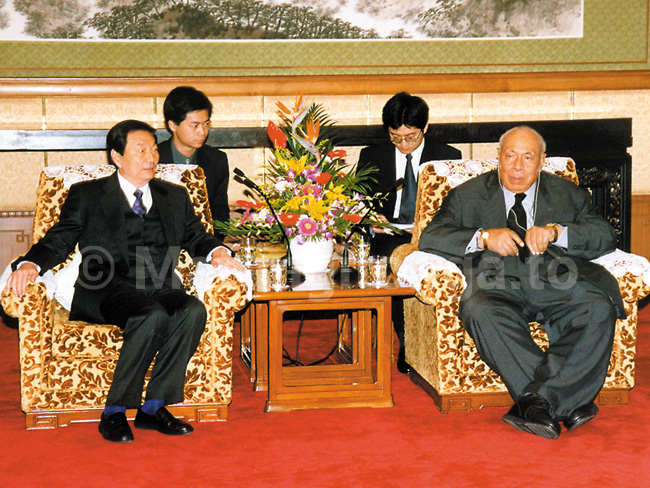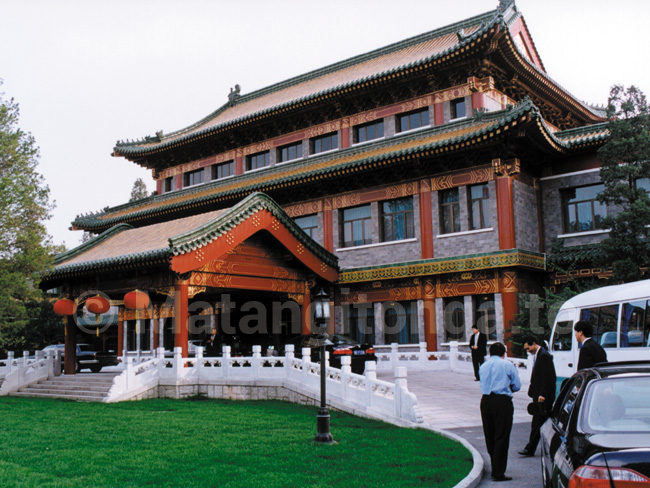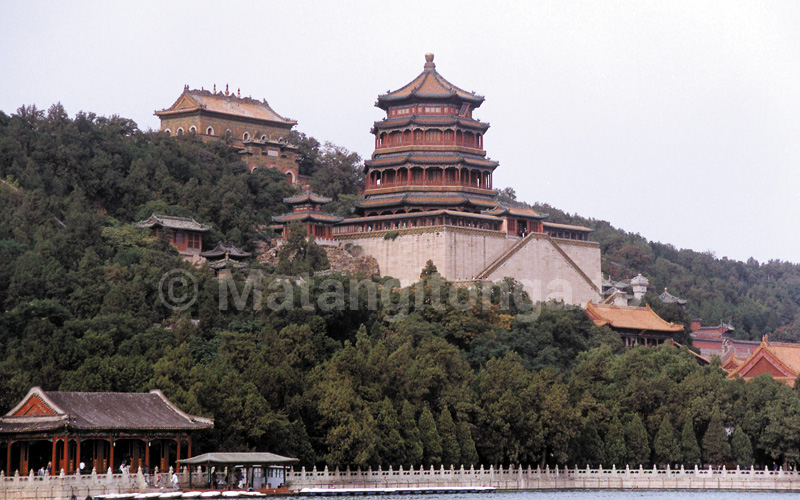 The King travelled by Dragon Boat to view the Summer Palace, one of China's popular historical sites near Beijing. Gardens and palace buildings fringe a lake with many bridges, and guides say it takes about three days to tour the whole compound.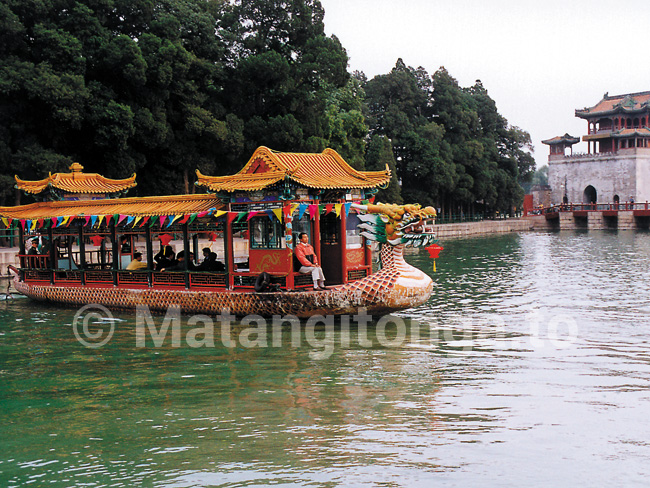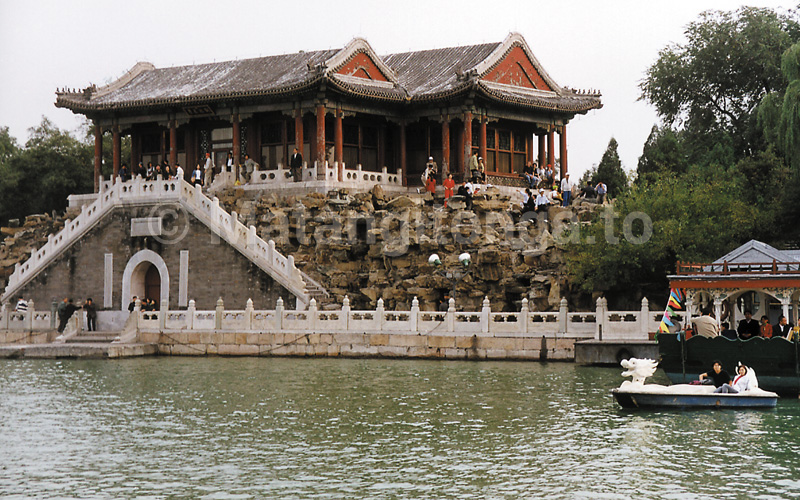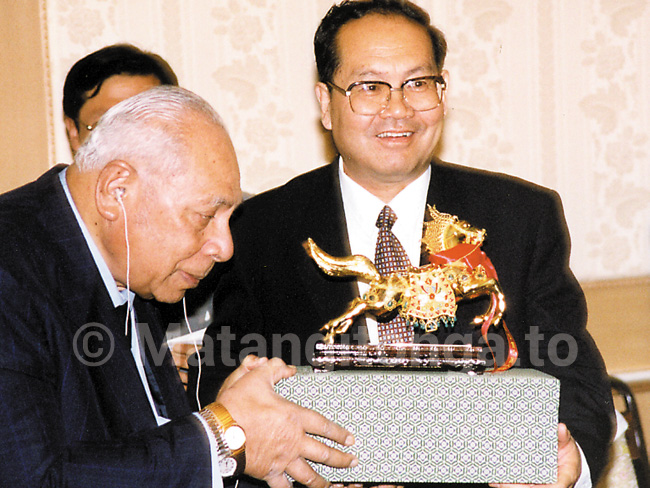 A special Chinese Air Force B-737 flew the King to Baotou, in the autonomous region of Inner Mongolia where he was presented with a golden horse by the Governor, Yun Bu Long. Ethnic Mongolian performances were held in honour of the King. Welcoming of visitors in Mongolian style, requires that guests finish a nip of hard liquor before being given a scarf for good luck-in this case to wipe away tears.