You are here
Results for cash
Thursday 11 April 2019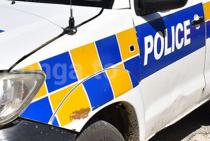 Police are investigating two reported break-ins at homes in Tongatapu, where Tongan valuables and cash were stolen earlier this month.

Premium content
Tuesday 22 May 2018
A 54-year-old man of Asian origin was arrested by police on Tuesday, May 15 at Fua'amotu International Airport after attempting to smuggle $100,000 cash out of Tonga.

Premium content
Monday 21 May 2018
Three people were arrested last week in separate search warrants after being found in possession of methamphetamine, cannabis, firearms and cash in Tongatapu.

Premium content