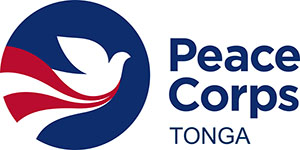 US

Peace Corps/Tonga Announcement
Peace Corps Volunteers are returning to Tonga!
USP Peace Corps/Tonga are inviting communities and schools to apply for Two-Year Volunteers and Response Volunteers.
All forms to submit a request for a Volunteer for your school and community are available in both English and Tongan and can be completed in either language.
You can find digital copies online at peacecorps.gov/tonga/resources or check out our Facebook page.
Printed copies are available at the Peace Corps Tonga Office and your local Ministry of Education and Training office.
For more information you can also contact Peace Corps Tonga at TO-info [at] peacecorps [dot] gov or 25-466.
Applications are due by March 3, 2022.
--
Matangi Tonga Online ref. #7081
US

Peace Corps 16 January - 6 February 2023