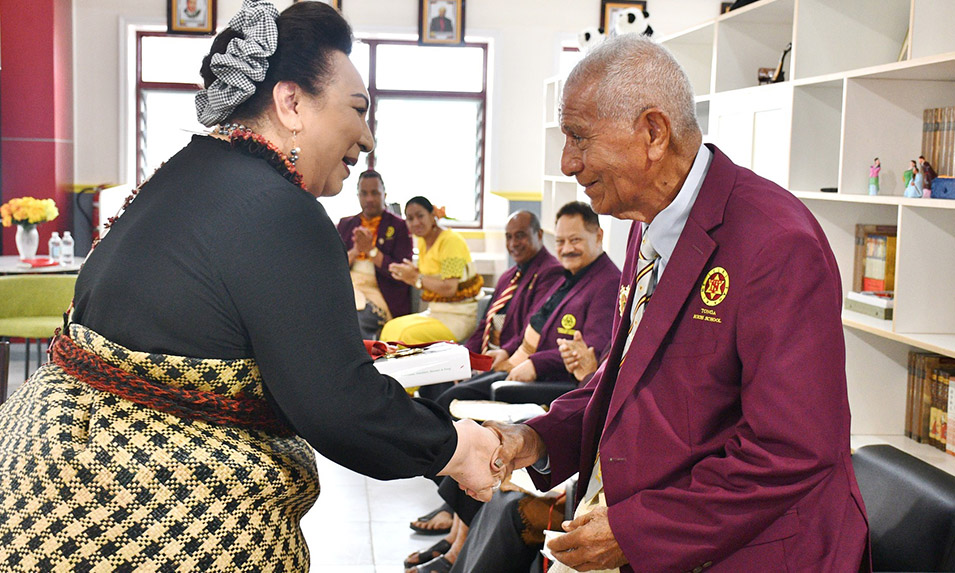 A new book of memories was launched to mark the Tonga High School 75th Diamond Jubilee recently.
Called Road to Faa'imata – 75th Anniversary the work is a collection of history and stories of ex-students of Tonga High School.
It was launched by the Princess Royal, HRH Pilolevu Tuita, on 10 July, during the five days of celebrations in Nuku'alofa.
Co-editors Amelia Kinahoi Siamomua, Ema Finau Ivarature, Katalin Barany and 'Ilaisaane Pongi helped by Sisilia Tu'ifua Takapautolu and Heti Veikune in Tonga, collected profiles and stories from Tonga High School ex-students to compile the book.
Amelia said many of the stories were collected during the COVID-19 epidemic.
Heti Veikune said, "The book was open for anyone who wanted to contribute their story, it wasn't about the top scholars or the high achievers, we wanted to capture a mixture of stories for any ex-student who wanted to share their journey."
They said the book is a reflection, remembrance and reviving of the ideals, principles and values that underpinned the foundation of Tonga High School.
Attending the book launch were THS pioneers Lady Tuna Fielakepa, Mrs Lolohea Tupouniua, and Mr Kelepi Po'uliva'ati with about 100 other THS ex-students, friends and family.
The Princess reminisced about her time as a student with highlights of her midget netball team as being the champion for her year.
Other scholars shared their stories bearing commonalities and differences while overcoming challenges through perseverance. Professor Dr Konai Helu Thaman contributed a poem 'Remembering Tonga High School.'  Rev Dr Nasili Vaka'uta, reflected on eccelesiastical and faith spaces. Michael Koloi wrote on 'Living life to the best: modelling virtue and integrity', while a maroon love story was contributed by Linda and Peni Ma'u.
Amelia said that the book is available for orders online through Xlibris Publishing, Amazon and Barnes & Noble.