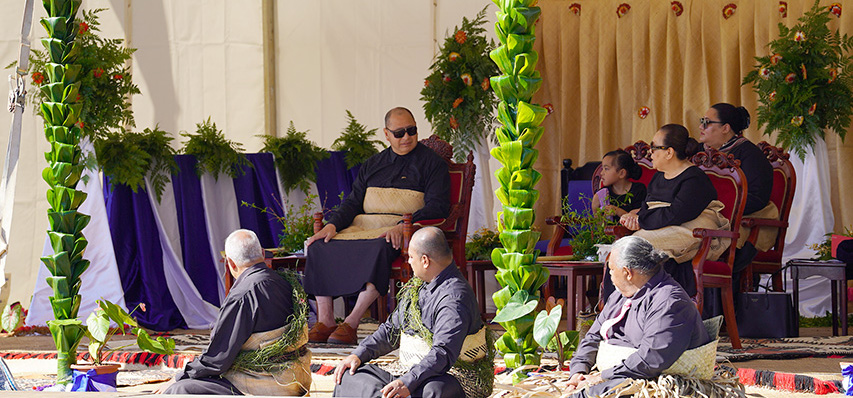 Photos by Linny Folau and Tupou Vaipulu Jr.
Tongatapu's Royal Agriculture, Fisheries, Tourism and Trade Show enjoyed sunshine, on Saturday June 10, after a few days of rain had muddied the Manamo'ui Showgrounds.
King Tupou VI and Queen Nanasipau'u, accompanied by Crown Princess Sinaitakala and her young daughter, attended the opening.
This year, under the theme 'Recovering from Hunga-Tonga Hunga-Ha'apai' the event showcased the work of farmers, fishermen tradesmen and local businesses.
King Tupou VI presented the awards for the best in each category.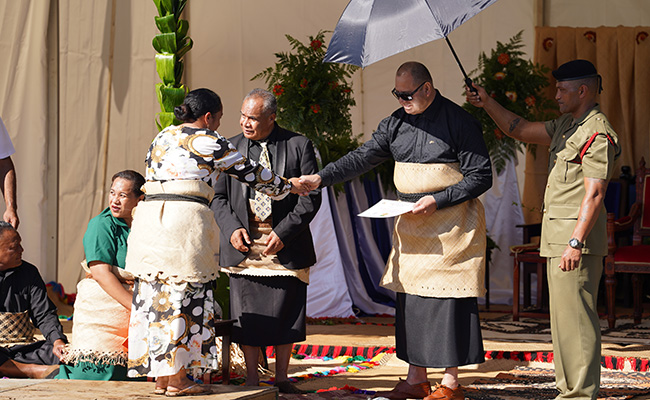 Lord Fohe the Minister of Agriculture and Forests and Acting Minister for Fisheries reported that Tonga's kava exports to Australia were on a high.
At the same time food imports to Tonga are high and cost $120 million annually. He suggested that a solution would be to improve agriculture, and to make our exports overseas at a lower price.
Also attending the Tongatapu Show were two members of the Privy Council, Rt. Hon. Rev. Semisi Fonua, and Hon. Rev. Dr. Tevita Koloa'ia Havea .
The Prime Minister, Hon. Siaosi Sovaleni Hu'akavameiliku delivered the closing speech.
This was the first annual show to be held after a break of three-years due to the COVID-19 pandemic and the 2022 Hunga-Tonga Hunga-Ha'apai volcanic eruption and tsunamis in Tonga.
Outer Islands
Separate Agricultural shows for the outer islands groups will be held in June and July.
The 'Eua show was postponed from 10 June to 17 June.
Ha'apai will hold their show on 13 July, Vava'u on 20 July, before concluding in the Niuas on 26-27 July.