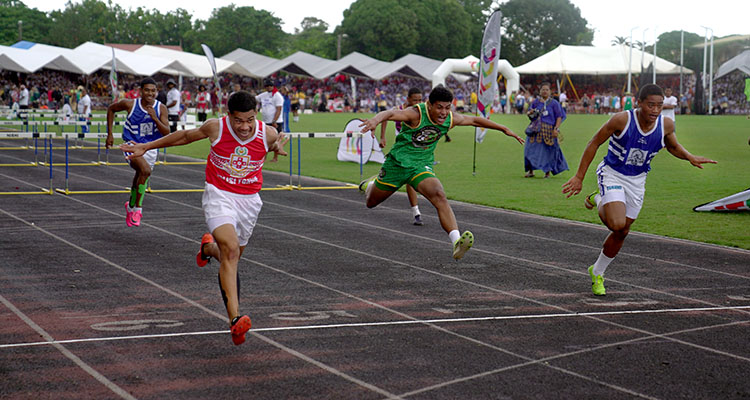 By Tupou Vaipulu Jr.
The 96th Inter-Collegiate Athletic Competition closed this afternoon, 28 April with fantastic performances by the young athletes both on track and field, at the Teufaiva Stadium. 
The four-day competition brought joy back to students throughout Tonga, as they gathered in mass for the first time, since the COVID-19 pandemic. 
Teufaiva Stadium today was filled thoughout the stands and the grounds, as hundreds gathered to watch final events. 
Tension, excitement and anticipation filled the stadium with people cheering and for their teams, with terrific performances from the athletes from Liahona High School, who  did extremely well this year.
Others like 'Apifo'ou College also showed off their skills and stood out in this year's competition.
Athletes from Tupou College have done well in track and javelin and shotput.
A lot of surprise performances from the 'Eua High School's athletic team surprised many people with their track skills.
Tonga High School's Tapaita Satini stood out in her performances.
Cheering students performed hakas, cheered competitively. Some shared their favorite scripture verses with the guest of honor in another competition.
Unfortunately, the official medal tally was not released today but  is expected to be released sometime next week.