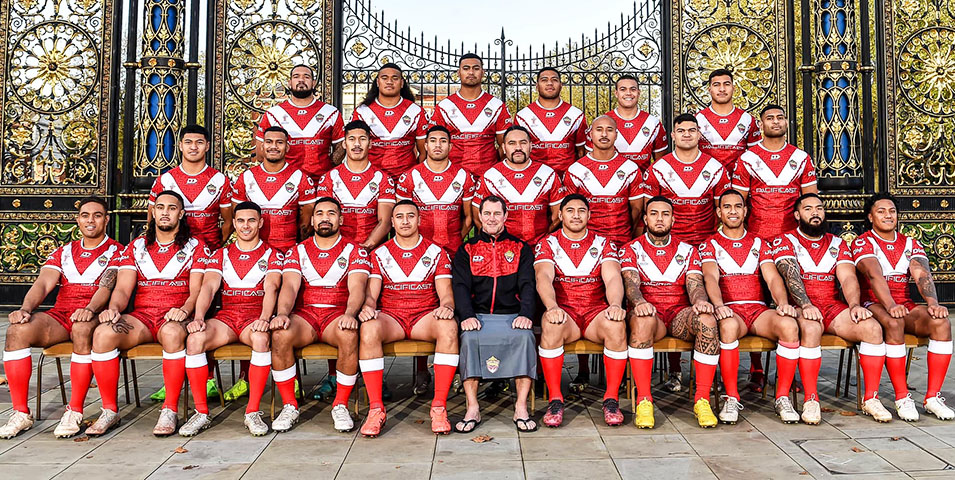 Tonga's National Rugby League Men's Team, Mate Ma'a Tonga is qualified for the 2025 Rugby League World Cup in France.
The International Rugby League on 30 November confirmed all eight quarter-finalists from the 2021 men's tournament, plus France as host nation, have qualified automatically for the next World Cup.
All eight competing nations from the 2021 women's tournament will qualify for France 2025 as well.
The Mate Ma'a Tonga qualified alongside Australia, England, Fiji, Lebanon, New Zealand, Papua New Guinea, France and Samoa, after reaching the quarterfinals of RLWC2021 in England last month.
The remaining seven spots in the men's tournament will be decided through a qualifying process involving 19 nations, split across regional tournaments. 
International Rugby League chair Troy Grant said, after the disruptions caused by the pandemic, opportunities for international rugby league have never been greater. 
"We now look forward to France 2025 and during the next three years there will be enormous opportunities to continue the growth of international rugby league, with qualifying tournaments in each region of the globe," he said. 
"For the first time there will be a women's qualifying process, with teams from the Americas, Asia-Pacific, Europe and Middle East Africa playing off in regional tournaments for berths at France 2025.
"The Men's World Cup also has a meaningful and clearly defined qualifying path, with 20 nations involved in regional tournaments to determine the seven remaining berths for France 2025." 
Mate Ma'a Tonga ended its participation in the Rugby League World Cup, after it was beaten by the Toa Samoa 20-18, on 6 November.
European qualification 
In Europe, 12 teams will vie for the four remaining European slots with England and France already securing qualification for the 2025 tournament.
Ireland, Italy, Scotland, Serbia, Spain, Wales, plus already qualified England and France, will contest the 2023 European Championship A, while Czech Republic, Germany, Greece, Netherlands, Norway and Ukraine will play in Championship B.
Czech Republic was invited to replace Russia, which has been suspended indefinitely from all international competition.
From those, the teams to contest the 2024 European qualifying tournament will be decided, with the top four sides from that going to the World Cup.