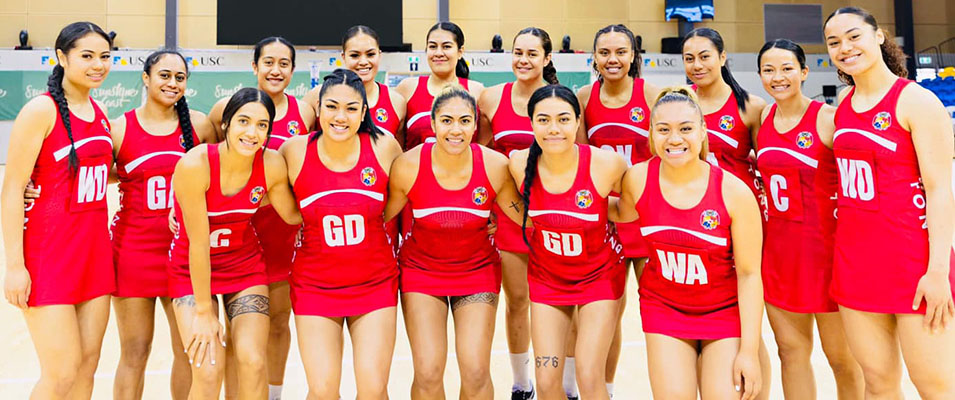 Tonga's champion National Netball Team, the Tala, are expected to visit Tonga on 3-13 December to connect with Tongans, celebrate their win, and hold a 'Tala Fou ki 'Api Camp and Tour'.
CEO of Tonga Netball, Salote Sisifa said today that the whole team, along with their management and coaching staff are coming, and they wanted to pay their respects to the King and Queen, as well as Government, stakeholders and the people of Tonga.
"HM Queen Nanasipau'u named Tala," she said.
A team camp will  be held as part of their build-up for the World Cup 2023.
Salote said there will also be netball clinics, charity and village visits and exhibition games for the public, where Tala will mix with local players and and play some matches.
"After Tala's successful campaigns this year, qualifying for the World Cup, jumping to the 9th rank Internationally, Tonga Netball wanted to make the return of Tala 'Fou ki 'Api' a meaningful Camp and Tour."
A float parade is being planned.
Tala's visit also highlights 10-years of partnership between the Governments of Tonga and Australia, through Netball Australia and Tonga Netball, she said.
This camp and tour is made possible by the Government of Tonga through the Ministry of Internal Affairs and the Government of Australia through Netball Australia.
The national netball team finished both the PacificAUS Series in March 2022 and the Netball World Cup Qualifier Oceania in July 2022, unbeaten, rising from 19th place to 9th in world ranking.
Tala will head to the Netball World Cup in South Africa in 2023, its first World Cup appearance.