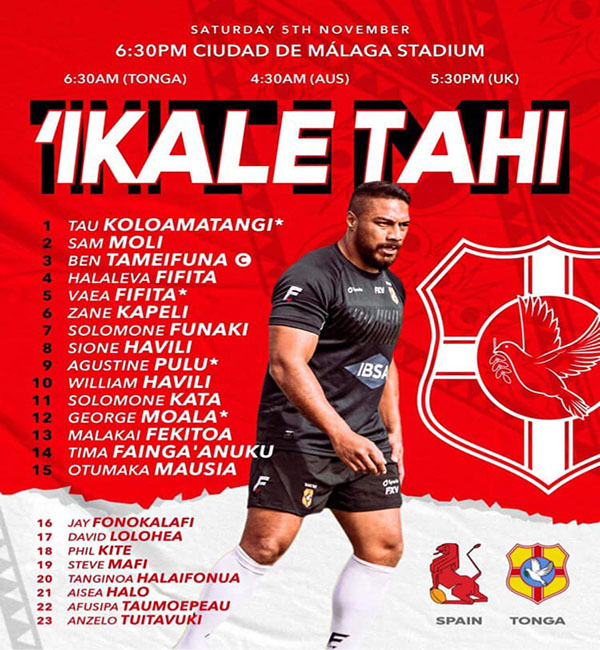 The 'Ikale Tahi team to play Spain at the Ciudad De Malaga Stadium, Malaga on Saturday, 5 November (6:30am Sunday Tonga time) was named on Friday by the Tonga Rugby Union.
This is their first game amid their Northern Hemisphere tour 2022.
Schedule:
5 November: Tonga vs Spain in Malaga, Spain

12 November: Tonga vs Chile in Bucharest, Romania

19 November: Tonga vs Uruguay in Bucharest, Romania.