Appointment of Ports Authority Tonga Chief Executive Officer on 01 August 2022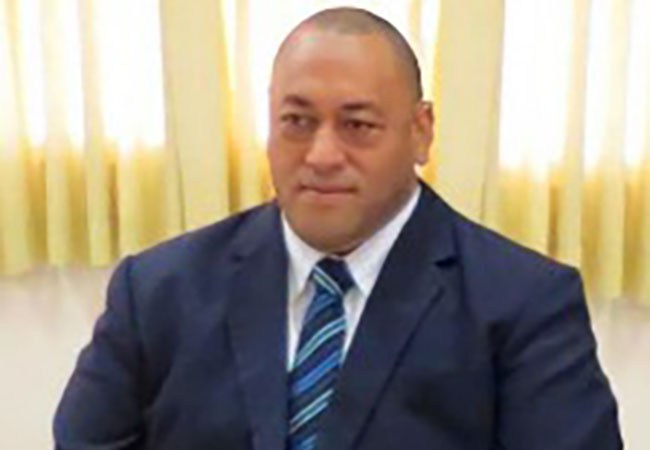 The Chairman of the Transport Sector Board of Directors- Dr. Sione Ngongo Kioa and Board of Directors approved the appointment of Mr. 'Alo-ki- hakau Maileseni to the position of Chief Executive Officer of the Ports Authority Tonga.
The appointment of Mr. Maileseni was endorsed by the Hon. Deputy Prime Minister and Minister for Public Enterprises – Mr. Poasi Mataele Tei on the 28th of July 2022.
Mr Maileseni of Nomuka and Kolomotu'a under this appointment will become the CEO of the Authority for the next four years, effective from Thursday, 28th July 2022.
The appointment of Mr. Maileseni while he was acting on the Chief Executive role for over three years after the former CEO Mr. Mosese Lavemai's contract expired in June 2019.
Mr. Maileseni aged 41 has worked for more than 10 years after joining the Authority in 2008 as an Accountant. Prior to this appointment, Mr. Maileseni was the Deputy Chief Executive Officer and Chief Financial Officer (CFO) of the Authority since 2010.
Before joining the Authority, Mr. Maileseni was an Auditor at the Tonga Audit Office of the Auditor General. He was also a tutor in Accounting and Commercial Law at Tupou Tertiary Institute. He was appointed in August 2021 to the National Retirement Benefit Fund Board of Directors as Public Enterprises Member Representative.
Mr. Maileseni was heavily involved in implementing changes at the Authority which saw the growth and the strongest financial position the Authority has ever recorded over its 20 years' history. He has extensive knowledge and experience in both public and private sectors, which equipped him with the required skills for the Executive position of the Authority as a Public Enterprise.
Mr. Maileseni holds a Bachelor of Commerce and Administration (BCA) majoring in Accounting and Commercial Law from the Victoria University of Wellington. He also holds a New Zealand Diploma in Business from Tupou Tertiary Institute and is a provisional member of the Australian and New Zealand Chartered Accountants.
-
Matangi Tonga Online ref. #6816 Ports Authority Tonga 3-9 August 2022