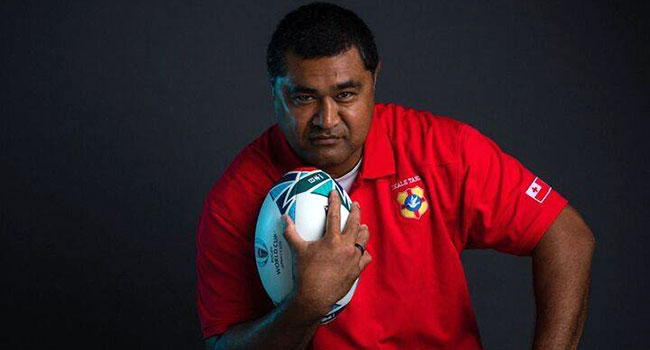 By Eleanor Gee
'Ikale Tahi Head Coach, Toutai Kefu, is thrilled with the new rugby union eligibility rules approved this week, giving him a wider choice of talented players to select for future games.
"I am absolutely over the moon about this decision," Toutai told Matangi Tonga last night.
"This decision absolutely transforms our team and along with some experienced and new players that have come through we should be able to qualify for the RWC next year."
Since the new rules were approved, Toutai has been speaking with key players who are ready to transfer to Tonga.
"Yes, I have spoken with Israel [Folau] and Charles [Piutau]. They are both very keen to play for Tonga."
Tonga Rugby Union CEO Peter Harding confirmed once they have confirmation from players who are interested in playing for 'Ikale Tahi, they will be added to the Tongan depth chart.
"After this year it is starting to look healthy."
"In addition, we need to continue to increase the level of expertise in the staff of the national team," he said.
"To succeed the team needs elite guidance, this is essential to improve. The union will keep on improving to provide a basis for this to happen as well."
Tonga dropped in the World Rugby rankings from 15 to 16, after Romania beat 'Ikale Tahi last Saturday.
To qualify for the Rugby World Cup 2023, Tonga will play the 2021 Asia Rugby champion in the Asia/Pacific Play-off.
If Tonga wins, they will join South Africa, Ireland, Scotland, and Europe 2 qualifier in Pool B at the World Cup. However, the loser of the Asia/Pacific play-off will have another chance in the Final Qualification Tournament to determine the final qualifier.