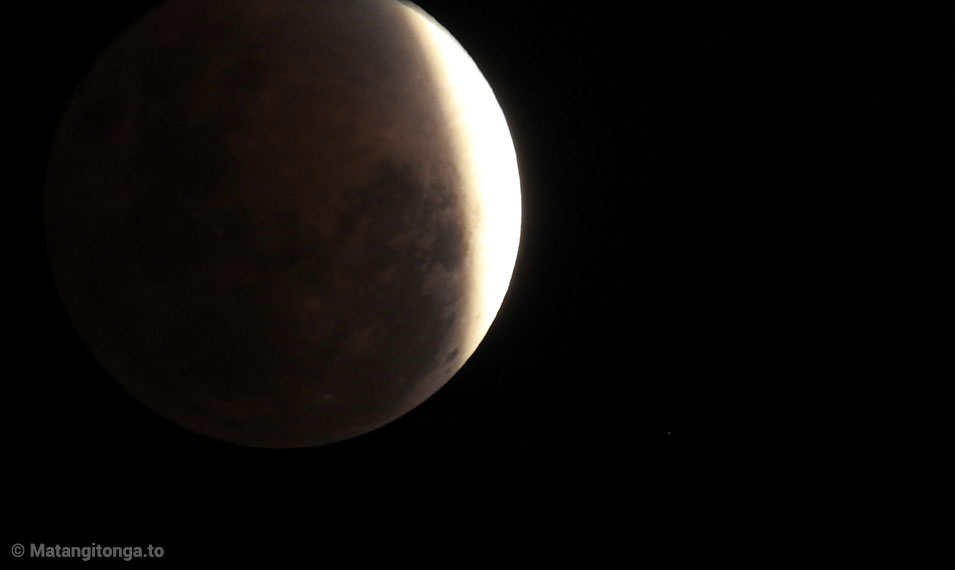 A stunning and unusual moon rising high to the north of Nuku'alofa was clearly observable tonight in Tongatapu, as the dark shadow of the earth passed slowly over it.
The partial eclipse of the moon that began at 7:02pm, Friday 19 November, will end at 01:03 Saturday morning Tonga time - a duration of 6 hours and 2 minutes.
It's the second eclipse visible to Tonga this year, but a fine clear night made it a spectacle.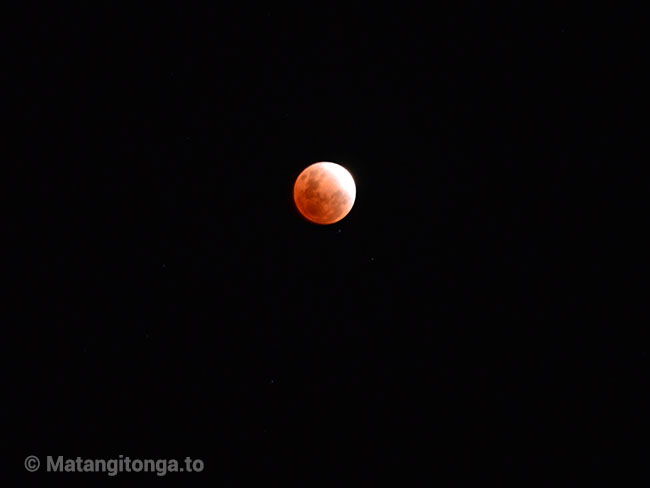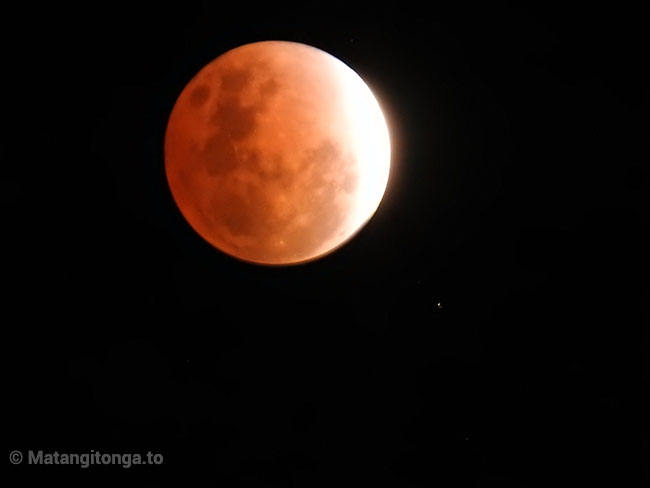 Firitia Velt in Nuku'alofa said that a lunar eclipse, ko e mate ʻa e māhina, happens when the full moon passes through the shadowcone of the earth.
The eclipse 19-20 NOvember 2021 is not quite a full eclipse as a tiny sliver of the moon remained outside of the shadowcone.
The shadowcone caused by this eclipse is mapped at https://www.timeanddate.com/eclipse/in/tonga/nukualofa