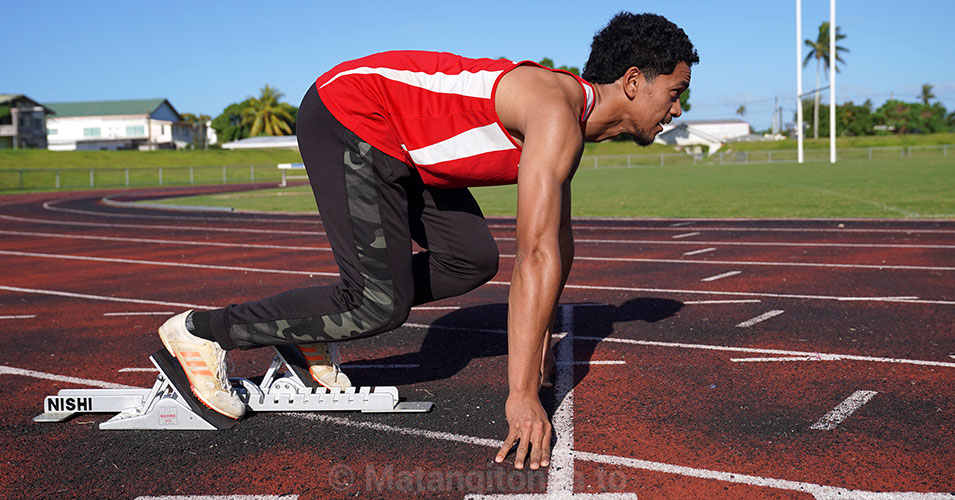 Story and photos by Eleanor Gee
Ronald Fotofili can't wait to get to the Tokyo Olympics this month to compete against the best 100m sprinters in the world.
"My goal at the Olympics is to do the best I can to represent Tonga and to better my personal best time," he told Matangi Tonga Online.
This is the first Olympics for the 23-year-old runner, who has represented Tonga at other international events.
"I was very happy when I heard the news that I got a spot in the Olympics. This has been my goal since I have been involved in athletics, and I am so happy," he said.
Ronald, who is from Lapaha, Tongatapu, started competing while he was in school at Tupou College (Toloa) at the annual Inter-Collegiate Sports competition.
In 2017, he represented Tonga in the U20 Oceania in Suva, Fiji, and the Pacific Mini Games in Port Vila.
"I started running and competing in the 400m, and then started focusing on the 100m in 2019 for the Pacific Games, in Samoa," he said.
In 2019, prior to the Pacific Games, Ronald got more international exposure competing in the 100m, 400m, and 4x400m relay at the Oceania competition in Australia, then in the 100m and 200m at the Fiji International Grand Prix.
At the Samoa Pacific Games, he competed in the 100m (semi-finals), 400m, 200m (finals), 4x100m relay (finals), and the 4x400m relay (finals).
"I ran a personal best of 10.89 seconds [100m] in Samoa."
That same year, Ronald also took part in the 100m at the Athletics World Championships in Doha.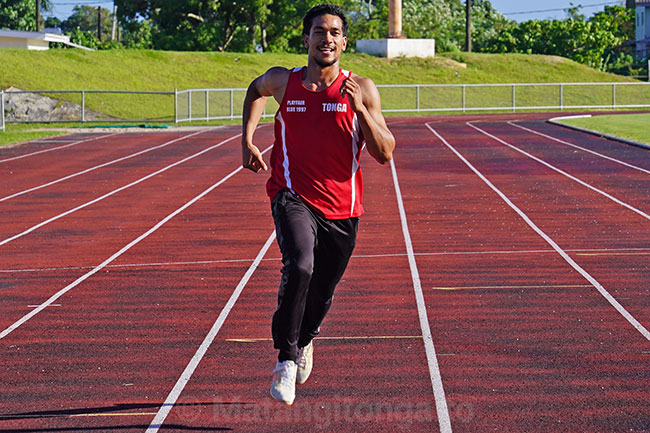 Preparation
Due to COVID-19 restrictions, Ronald has had to make do with training in Tonga at Teufaiva Stadium and Tupou College with the guidance of his coach, Siueni Filimone, a former Olympic sprinter.
Siueni said if there was no COVID-19, Ronald would have participated in more competitions overseas and trained in Australia with other elite athletes to prepare for the Olympics.
In the meantime, Ronald's preparation for the Games is going well "training every day for around three hours per day and resting on Sundays".
Ronald and Siueni have been fully vaccinated for COVID-19 and leave for Japan on July 20, transiting through Auckland. While they don't need to quarantine on arrival in Japan, they will have to quarantine twice on their way back home, in Auckland and again in Tonga.
Ronald's future plans after the Olympics is to stick to athletics and continue training.
"There are a lot of competitive events coming up."
The Tokyo Olympic Games will be held from 23 July until 8 August 2021. According to the Games Athletics schedule, the Men's 100m preliminary round will take place on Saturday, 31 July from 9:00am - 12:00pm (Japan time), with the finals the following day, 1 August from 7:00pm - 9:55pm. Tonga is four hours ahead of Japan.