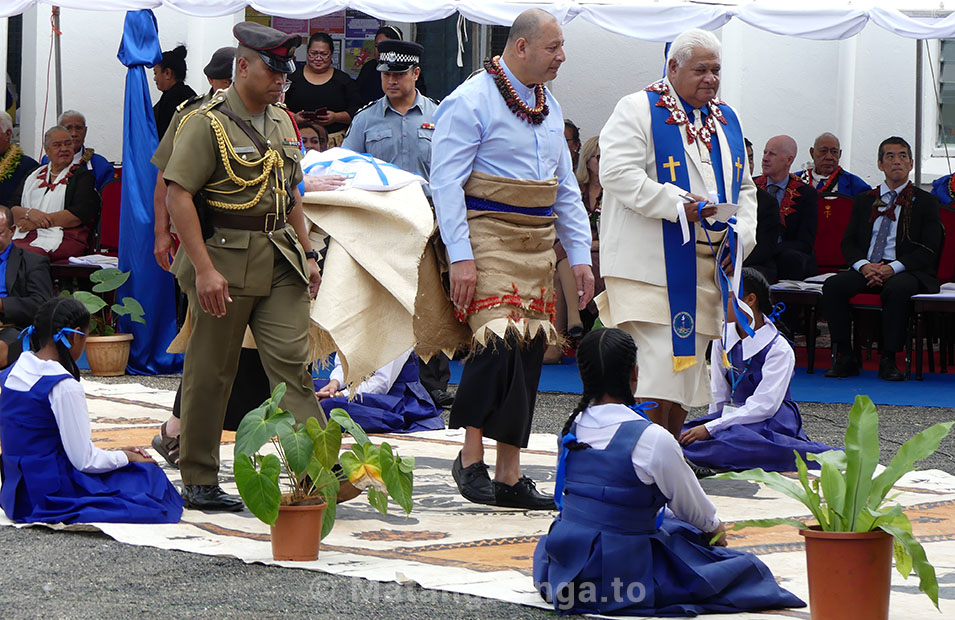 Photos by Peter Poulsen
HM King Tupou VI commissioned new twin buildings for Queen Salote College on July 10 in Nuku'alofa, as the all-girls secondary school celebrated its 95th anniversary.
The two buildings named "Queen Halaevalu Mata'aho" and "Queen Nanasipau'u", were financed with over $4 million pa'anga raised by the ex-students association.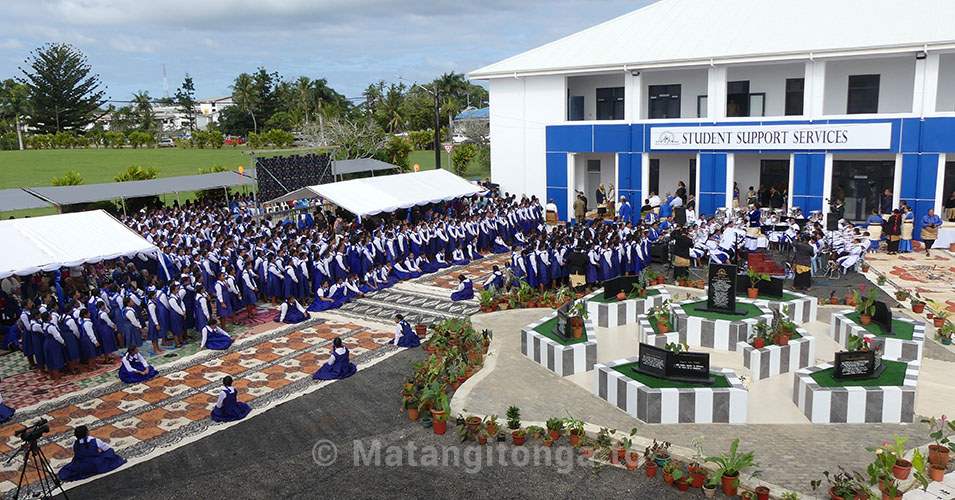 The King commended the women's tireless efforts in this construction project.
"We join together with the people of Tonga in joy and gratitude to the ex-students in that we are here to commission the new twin buildings, especially during difficult times."
The King said it was the heart, mind, efforts and prayers of these mothers who understood "our most urgent needs to assist in advancing the education of girls."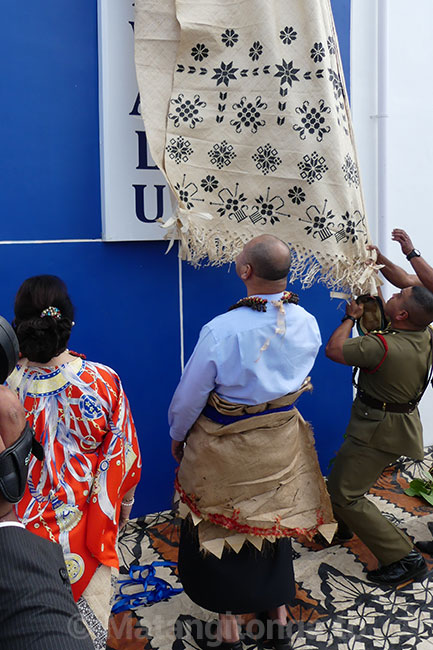 Queen Nanasipau'u, the President of the ex-students association, said this work began in February 2019. She thanked ex-students for their unity in achieving this important milestone.
"This is a day of thanksgiving, firstly to God in that despite the adverse effects of climate change, the COVID-19 pandemic and closure of international borders, our ex-students forged on with this project," said the Queen.
She also thanked the Govenrment of Tonga, Prime Minister and the World Bank for their financial assistance, after the school's administration building was damaged by Tropical Gita in 2018.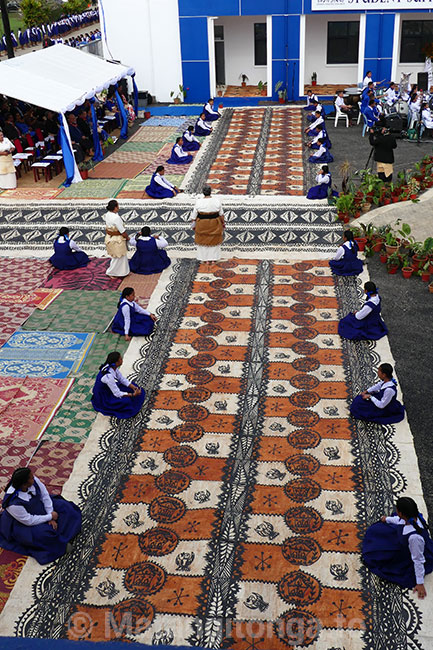 The King and Queen accompanied by Princess Pilolevu Tuita and Lord Tuita toured the refurbished buildings. They also held a short zoom call with Princess Angelika Latufuipeka Tuku'aho, Tonga's High Commissioner in Australia in one of the conference rooms.
The two buildings will be used by the school administration and for support student services.
Queen Salote College is operated by the Free Wesleyan Church of Tonga.